Regular price
Sale price
$19.99
Unit price
per
Sale
Sold out
Finally! The perfect travel companion. Organize small electronics, cords, and accessories—this case even fits a passport!
View full details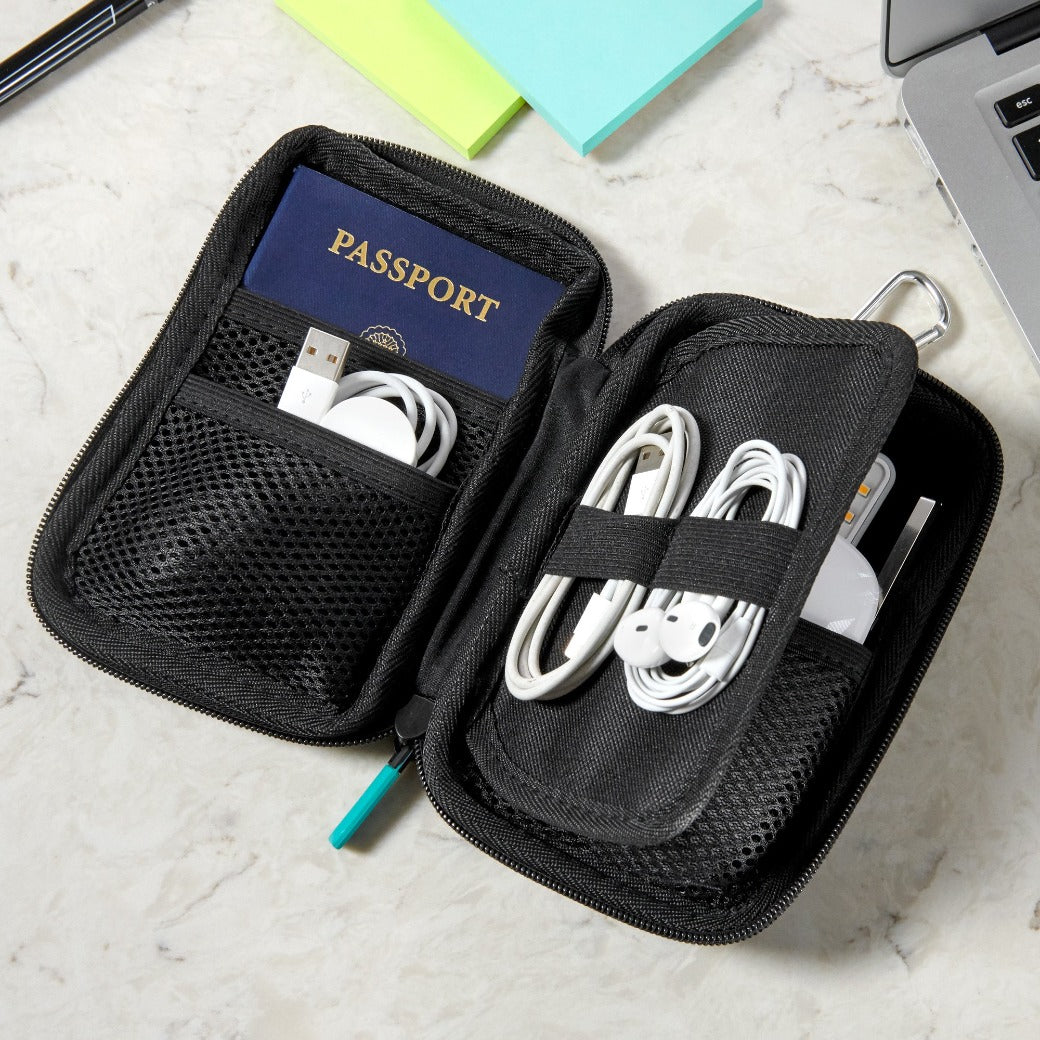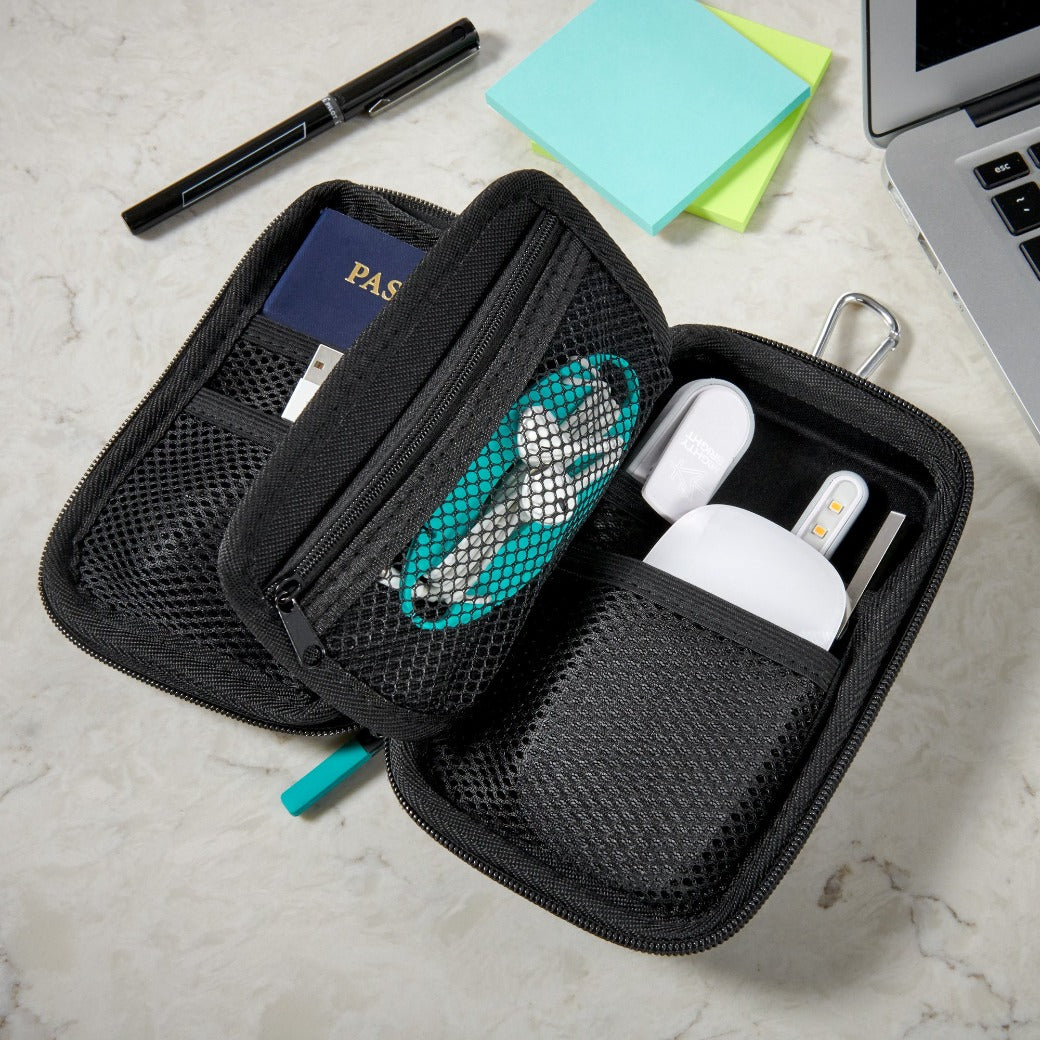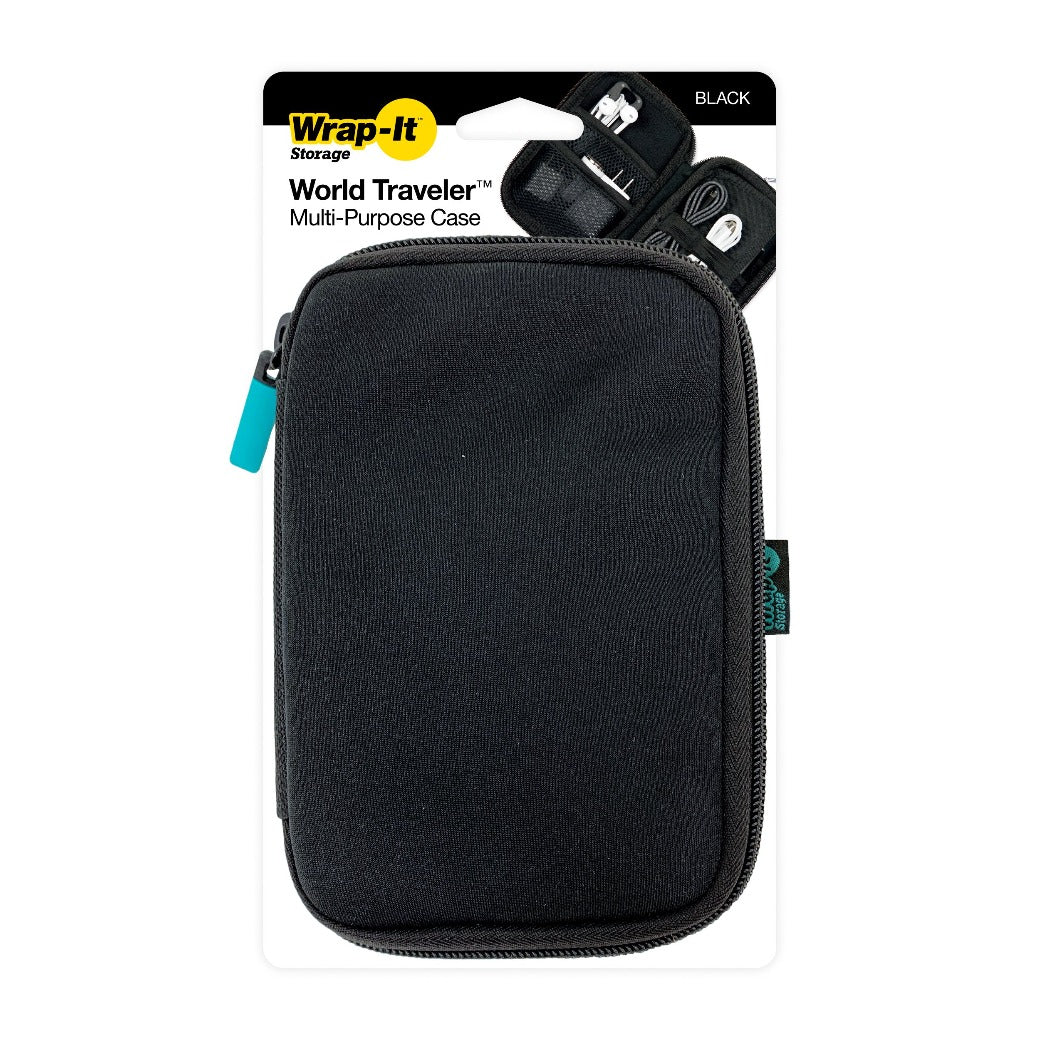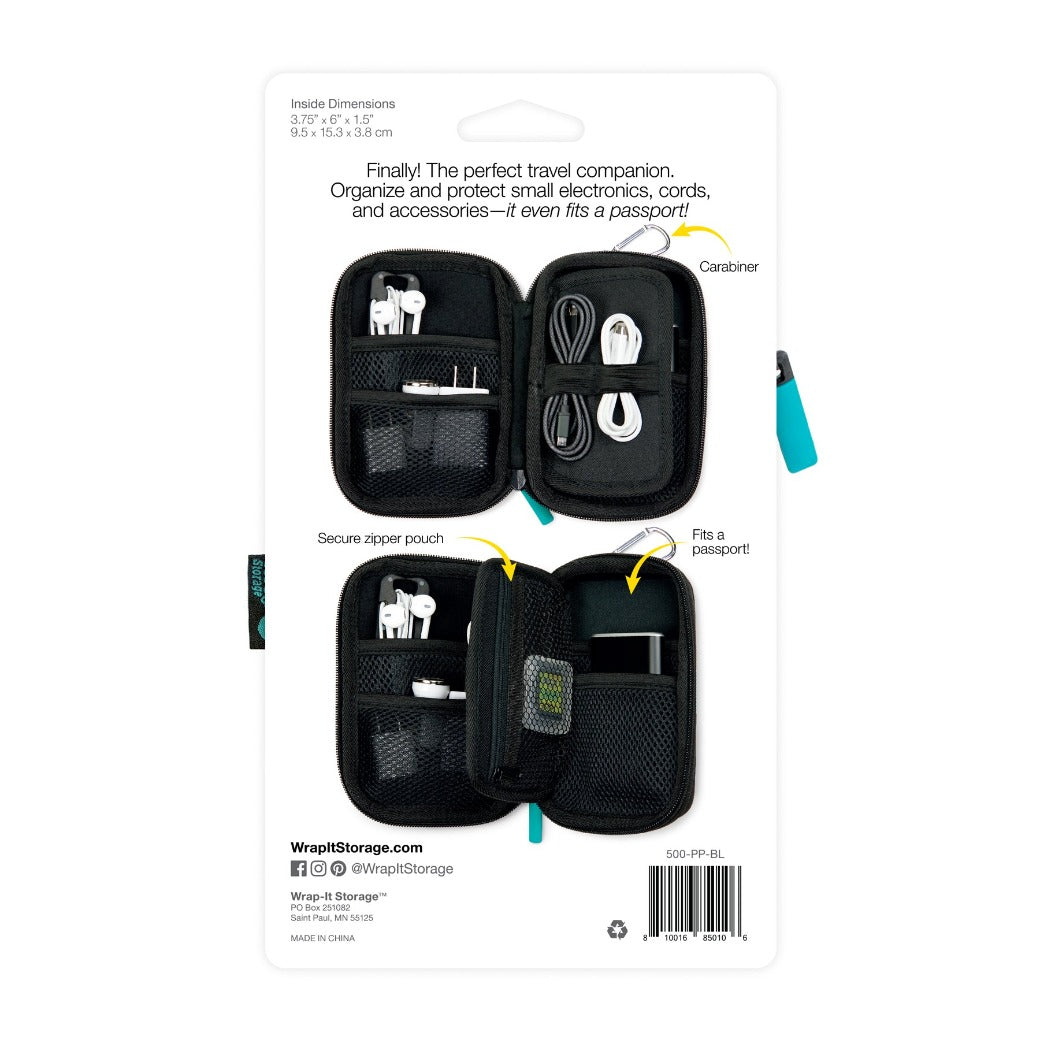 Works perfect for samsung a01 cell phone
I saw and bought this at Micro Center looking at small cases that would house my Samsung a01 cell phone and accessories, which I no longer have a wireless plan for but I use as a camera and a video down-link receiver for my camera mounted drones.
Good build quality for the price.
I too would urge Wrap-It to enhance the product by replacing the cloth shell top with a harder material, at least like what the back/bottom side is made of, for added protection of what is inside of the case from possibly getting smashed if something heavy lands on it.
Maybe even come out with a slightly more expensive model with hard shell front and back.
That said, the hard partition in the center offers a degree of protection if the cell phone is placed in the back.
I sprayed it down with Silicone spray to help with moisture resistance in case it were to get wet or put down on a wet surface.
Hi Wendy,
Thanks for the insight into the product feedback and how you are using the product! Glad that you have making good use for it.
Michael
Convenient and versatile travel case
The compartments inside the case are more than adequate. The case is light for carrying around. I would urge Wrap-It to enhance the product by replacing the cloth shell top with a hard shell material. Plus, the top exterior of the case has a cloth loop which perhaps should be a bit wider and stronger. If the case is used to carry your passport and/or other light items. The case is perfect! I use the case for storing my drivers license, credit card, house key, ear plugs, car, home alarm, garage door fobs to visit the gym daily. Obviously, the total weight is my concern about the external cloth loop.
Thank you for the review, Victor. You have a very good detailed review and we appreciate it!! -Matt
We love that you love it, Melissa :) -Matt #GetUntangled
Great Product at Great Price
I had been looking for something like this and was pleasantly surprised to find this little gem. Plenty of room for both home and car charger and associated cords and ear buds. As I travel with 2 cell phones (iPhone for work and Android for personal) with different charging cords plus my tablet that has a third type of charging cord, so I appreciate the different storage options. It's also a nice size, not too big, not too small. Very happy with this purchase
Thank you for the review, Donna! This is my favorite case and is very versatile! -Matt