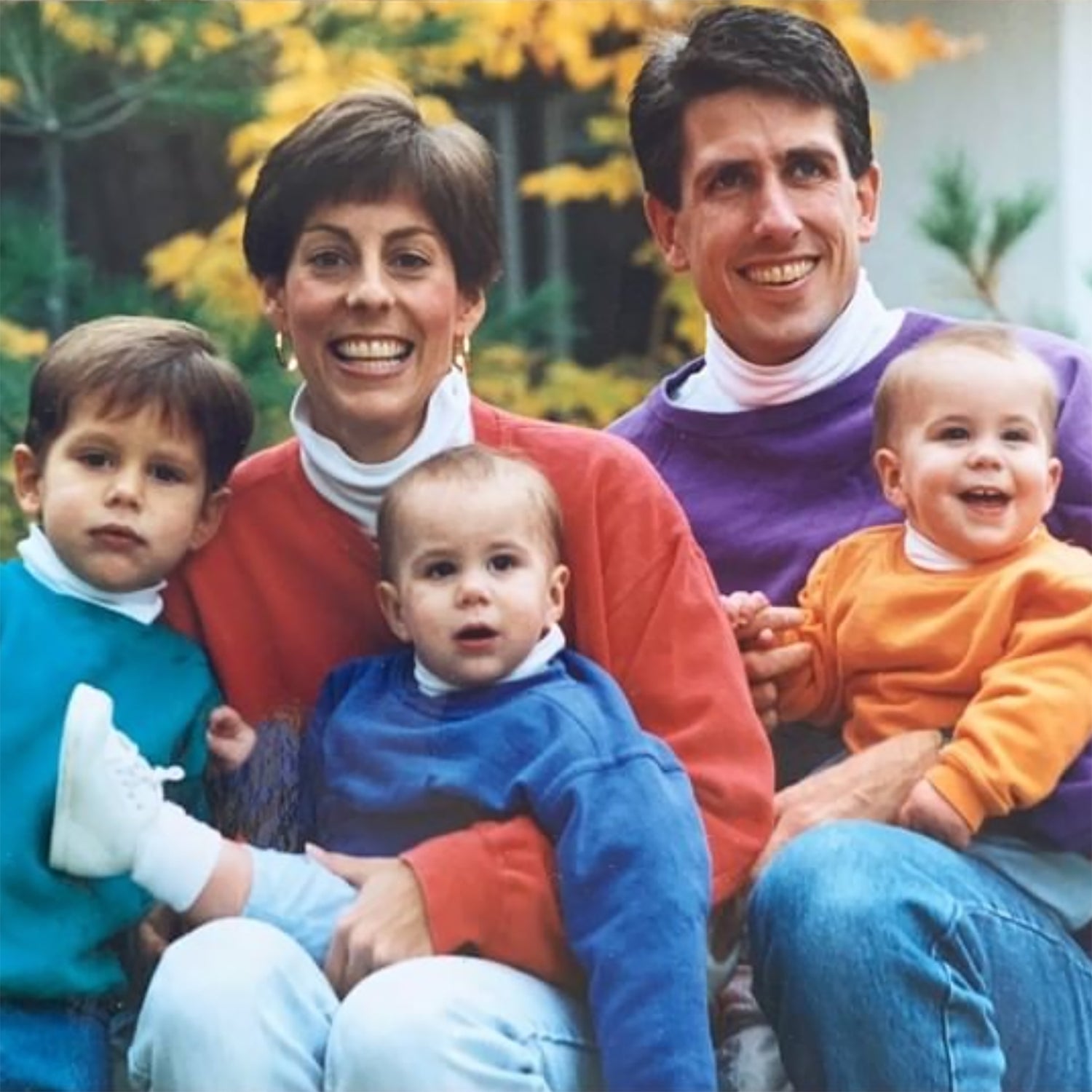 A compulsion for organization. It's what happens when you raise three boys.
Wrap-It Storage was founded in our childhood basement in St. Paul, MN by our dad, Jim, in 2013. Before that, mom (Julie) and dad raised three rambunctious boys (that's us!). There's been a lot invented in that basement—forts, obscure LEGO® creations, wrestling arenas—but nothing of benefit to society until Wrap-It Storage came along.
Photo from left to right: Andrew, Julie (Mom), Michael, Jim (Dad), Matthew
You see, Jim isn't just a dad. He's also an entrepreneur. An "idea man." The kind of guy who looks at a problem and quickly imagines a solution (he's paying us to write this). And Julie is the kind of woman who can refine those ideas and help turn them into polished gems (no wonder people call her, Julz). Well, one day Jim wanted to find a way to organize the unruly tangle of cords, cables, and wires created by raising children in the digital age. And so, Wrap-It Storage was born some 20ish years after the three of us were.
But unlike our entrance into this world, Wrap-It was born to the benefit of homeowners, tool jockeys, office workers, production crews, musicians, computer geeks, gadget junkies, outdoor enthusiasts, and neat freaks everywhere. Jim's one-man operation has become a family run business.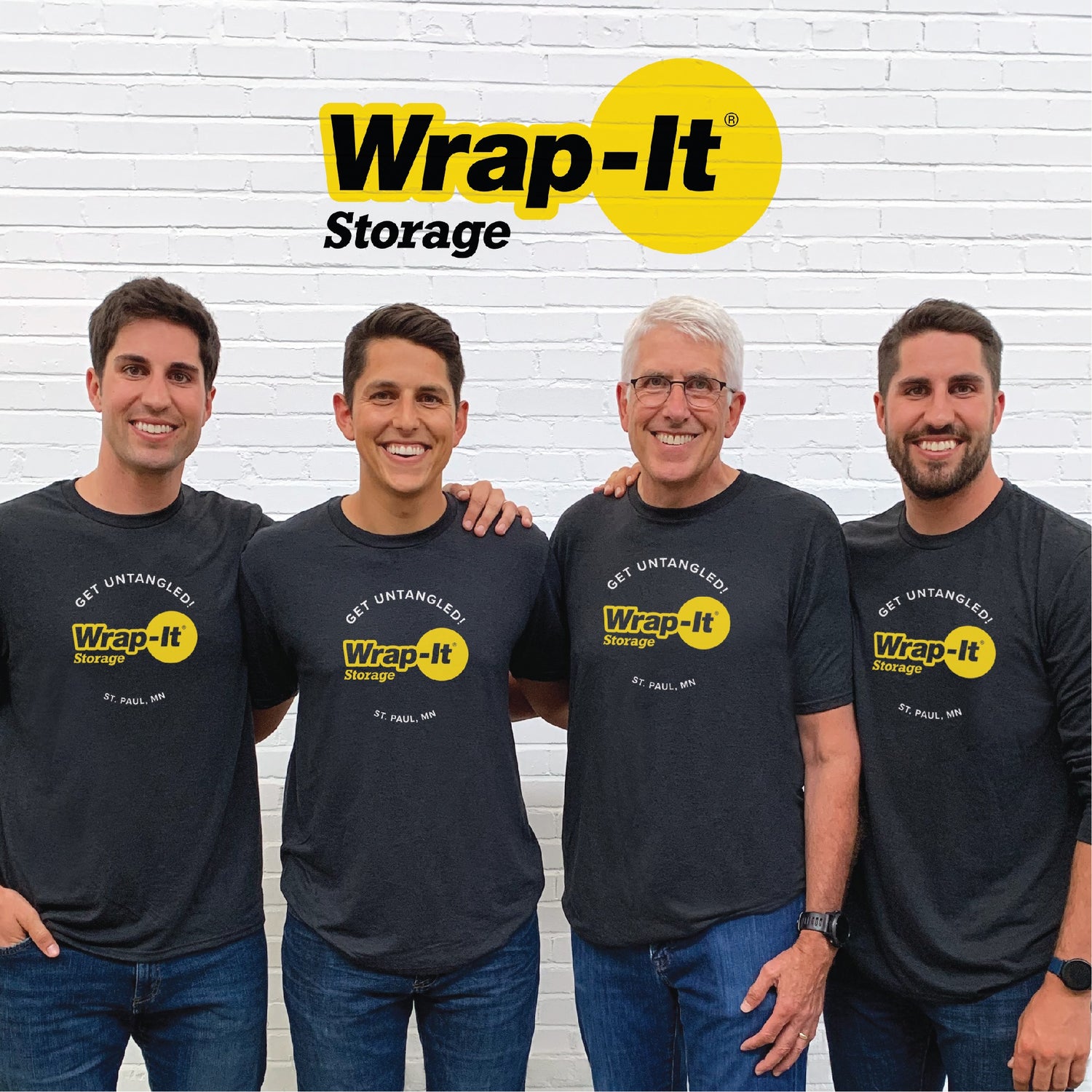 Have any questions? Reach out to Michael (the one on the left!) and he'll be happy to help answer any questions you might have. Just head over to the Contact Us page. We even have our company phone number on our website and will fight each other to answer your call. Seriously. We're brothers. We're very competitive.
- Andrew, Michael, and Matthew
Contact Us