Regular price
$164.05
Sale price
$99.05
Unit price
per
Sale
Sold out
Prescription strength cord organization, now available without a visit to the cable doc.
Yes, we know cable organizer doctors aren't a real thing, but they should be. Untangle your life with our curated collection of cable ties, labels, and more!
THE DOC IS IN: If PHD's existed for cable management, this RX kit would be our dissertation. Contains everything you need to be a master desktop cord organizer. Our wire ties, wraps and cable clams work in perfect harmony to bundle, hold, and secure computer or appliance cables.

ONLY THE BEST: We looked at our plethora of wire organizer, cable holder, and cord management solutions, then curated a collection to help you go from knotty to neat in a flash. With cord ties to tame your tangles, to adhesive back cable clams which will make you the master appliance cord organizer, this kit has it all.

GET UNTANGLED: Cable organization is what we do here at Wrap-It Storage. This multipurpose collection of hook and loop wire holders will untangle even the worst electrical cord management problems. Desk wire management is a pain, but we have the prescription!

INCLUDES: (5) Cable Management RX Kits. EACH kit includes:

(10) Medium Cable Labels

(10) 5-inch Self-Gripping Cable Ties

(10) 8-inch Self-Gripping Cable Ties

(1) 12-foot Self-Gripping Perforated Roll

(4) 3-inch Cable Clams

(4) 5-inch Cable Clams

(4) Square Cable Clams

(16) Silicone Bands
View full details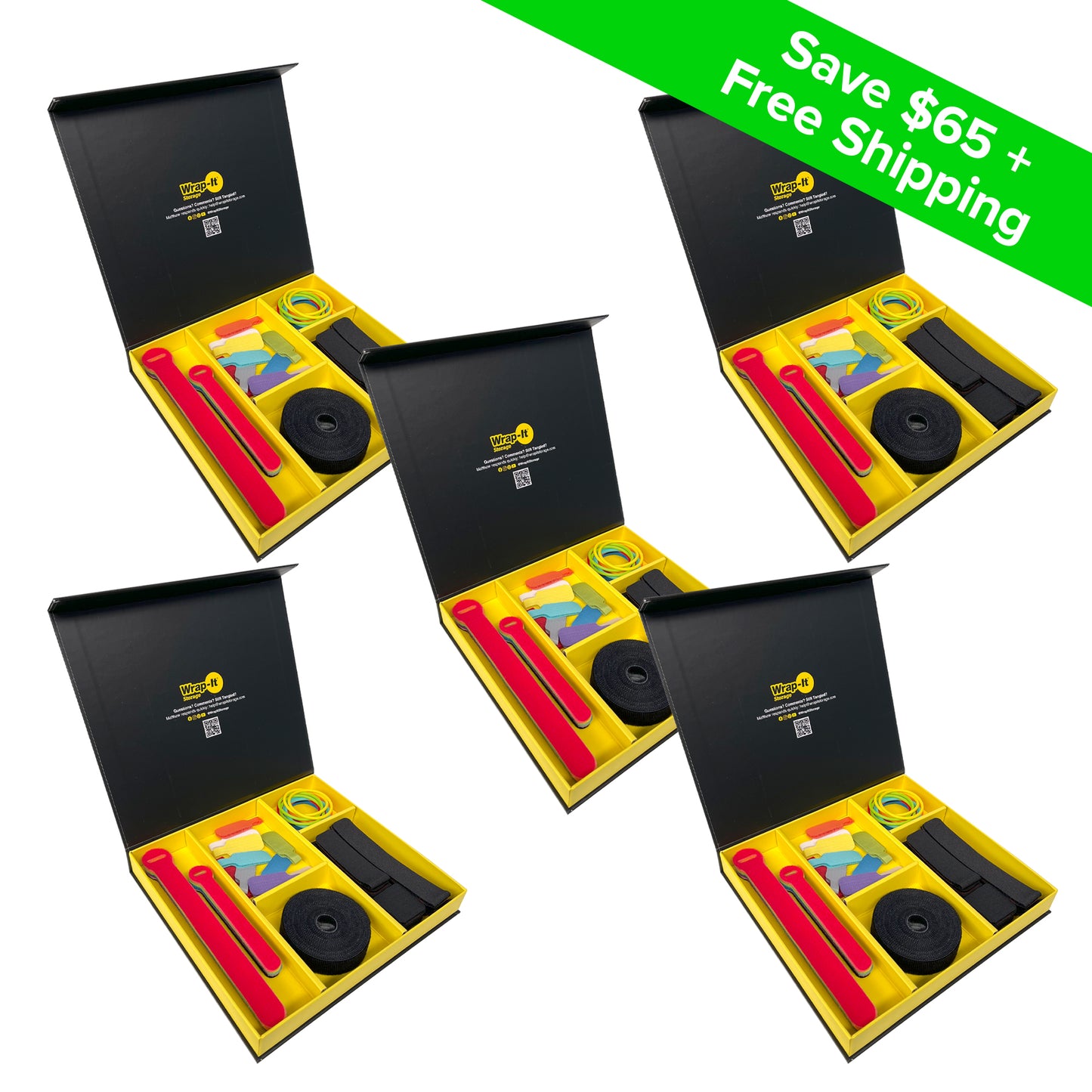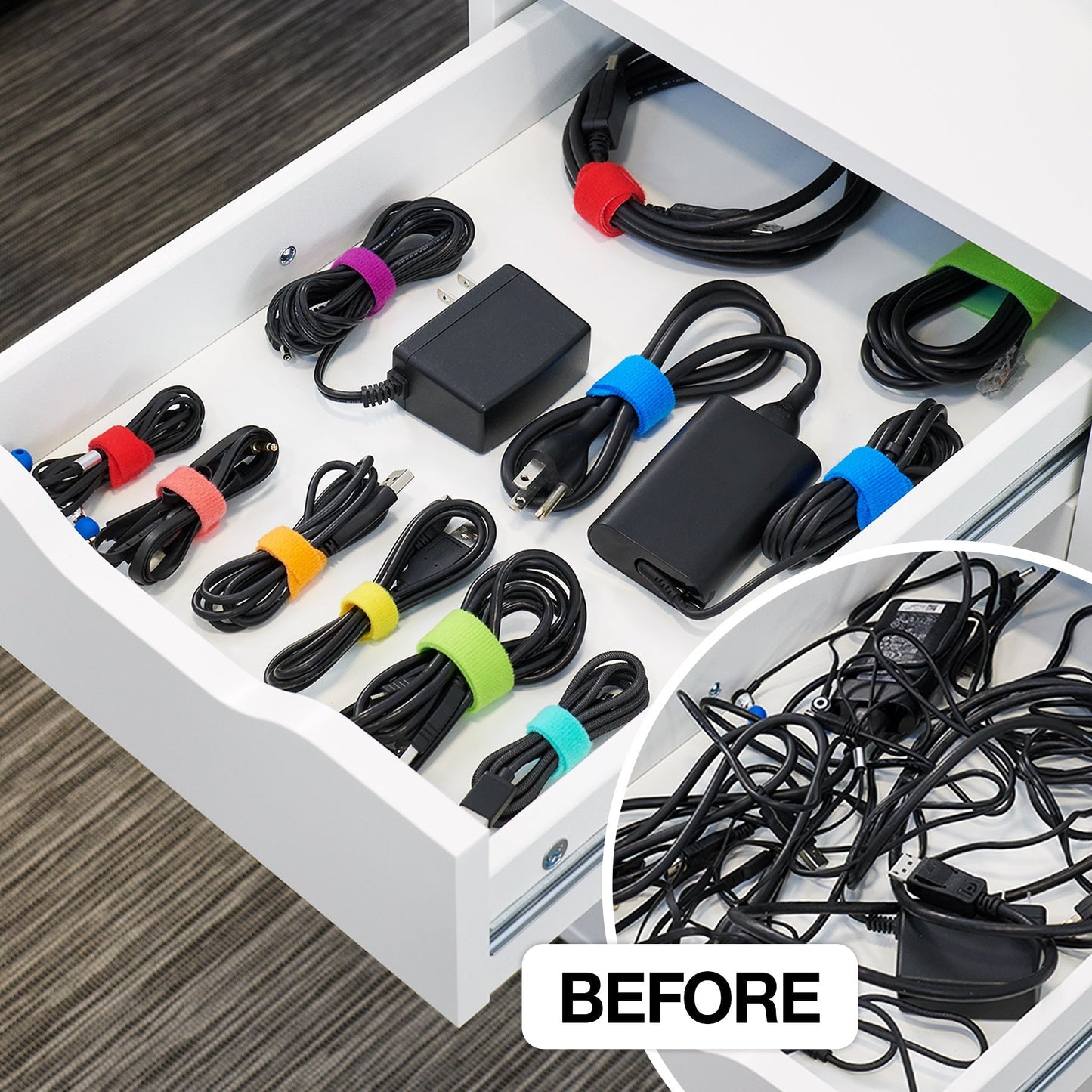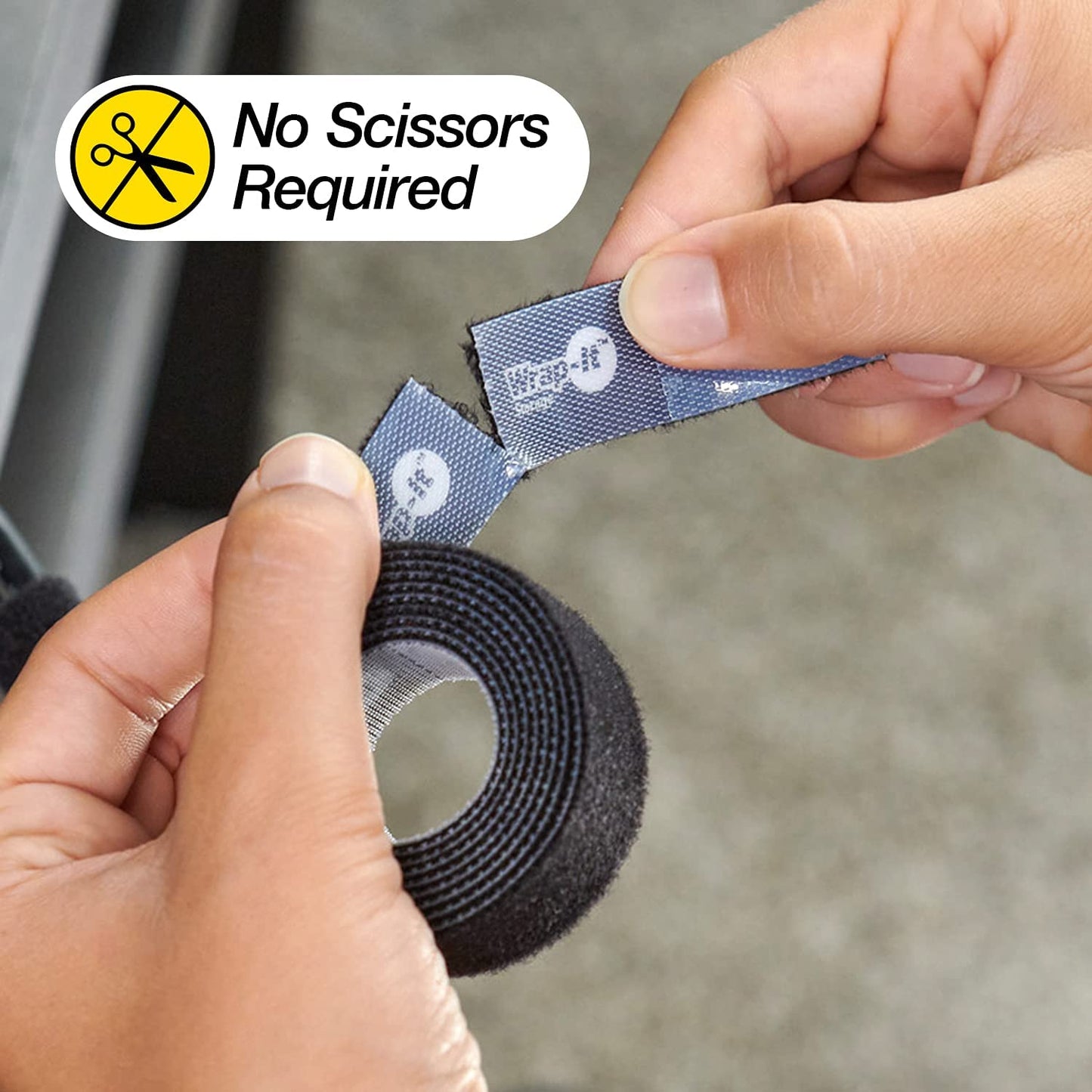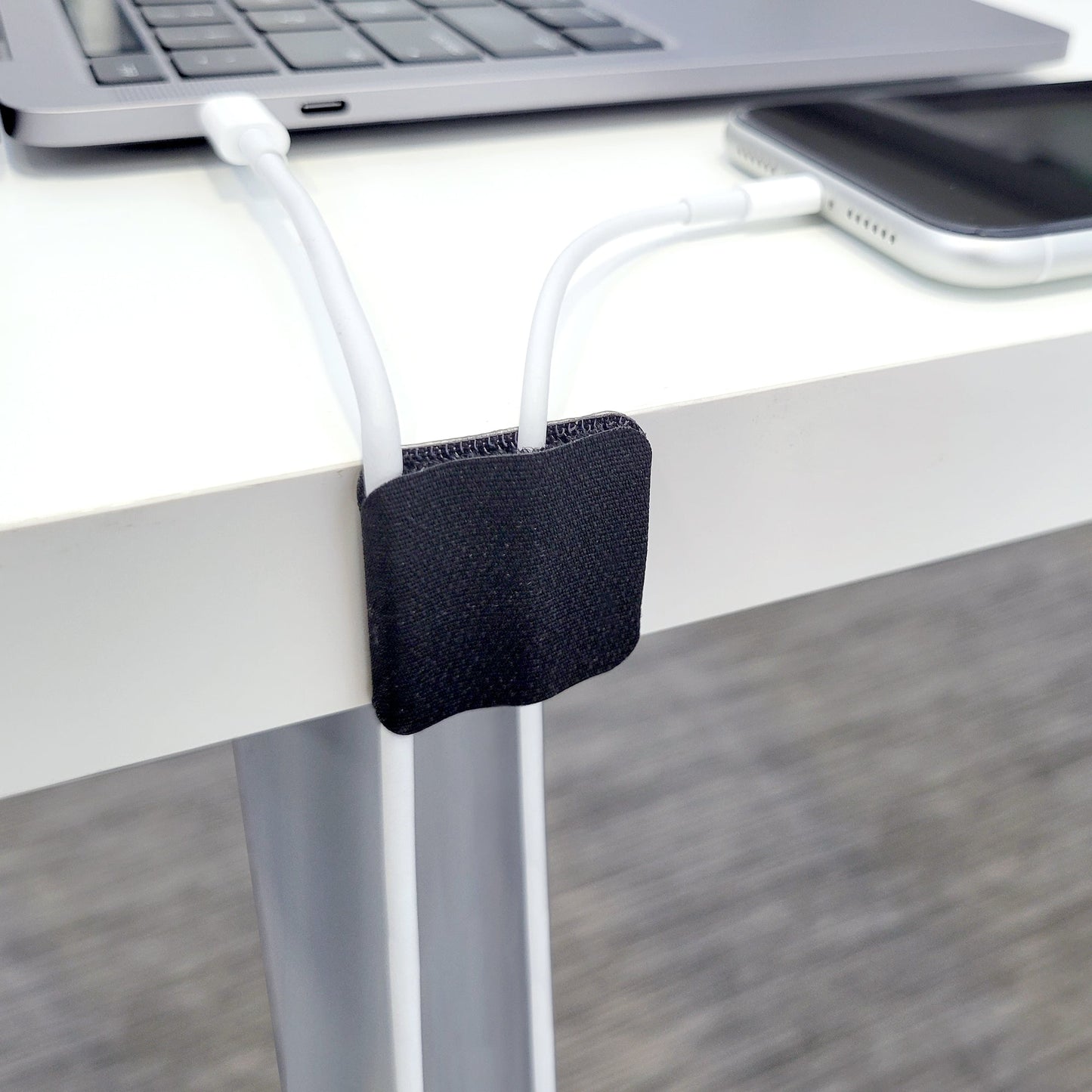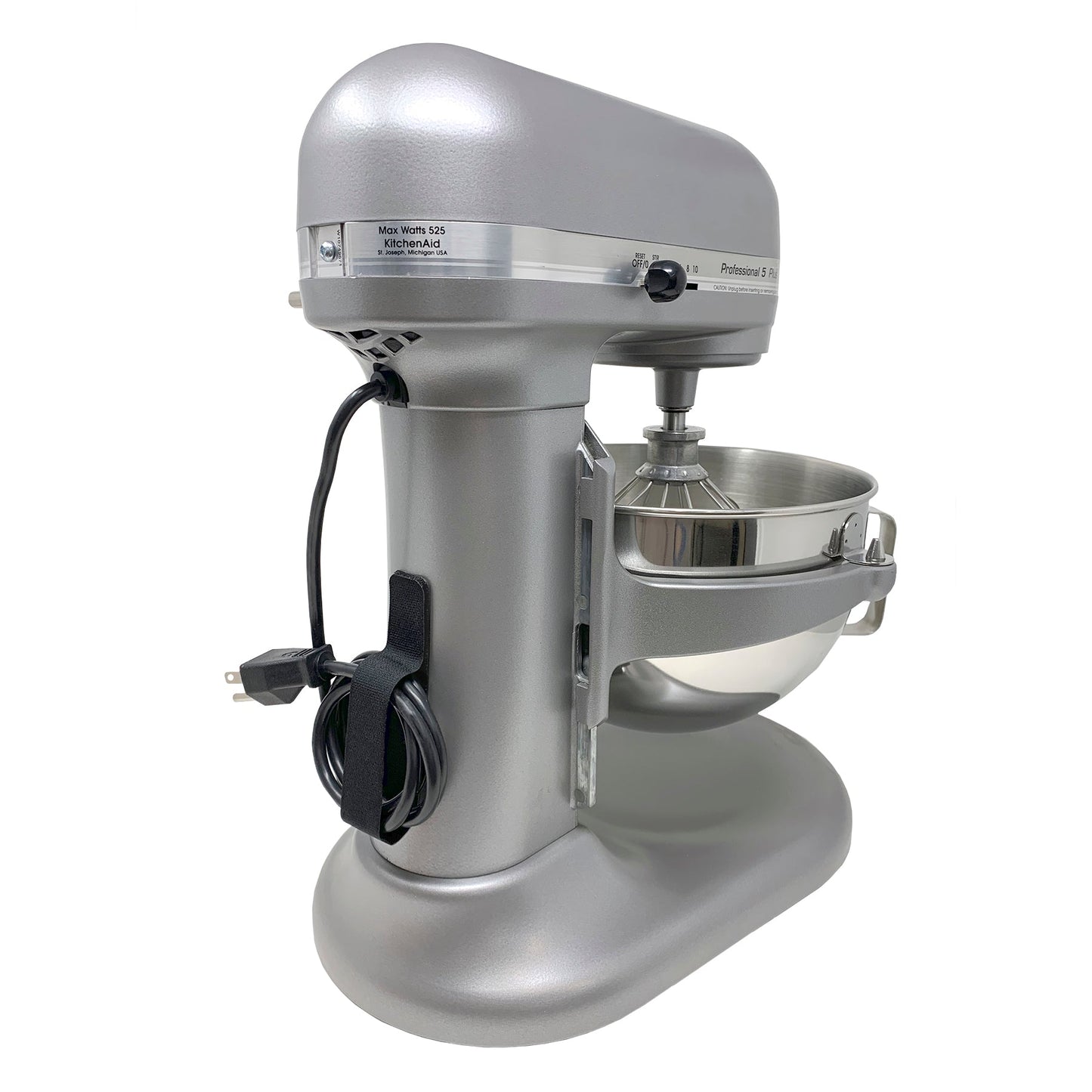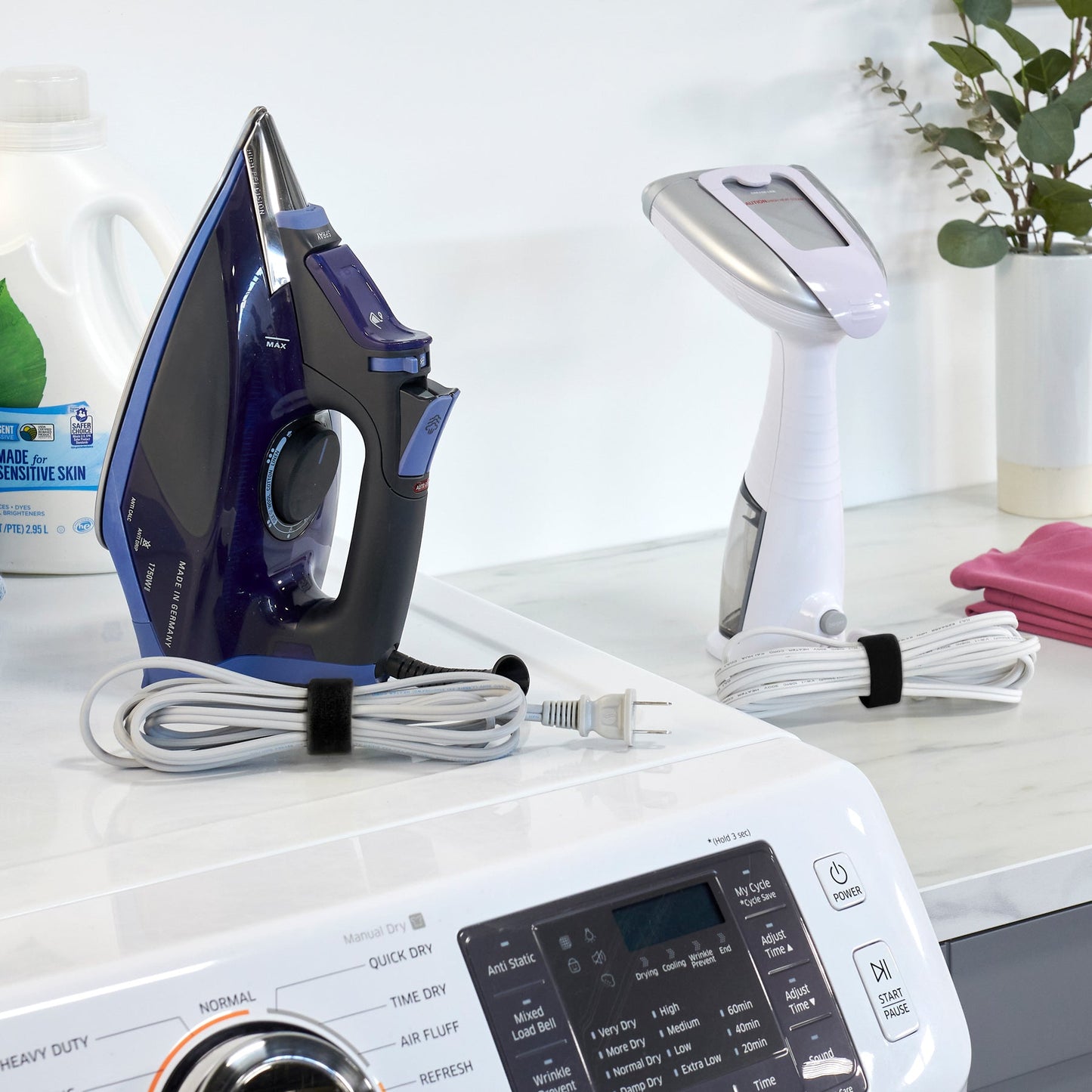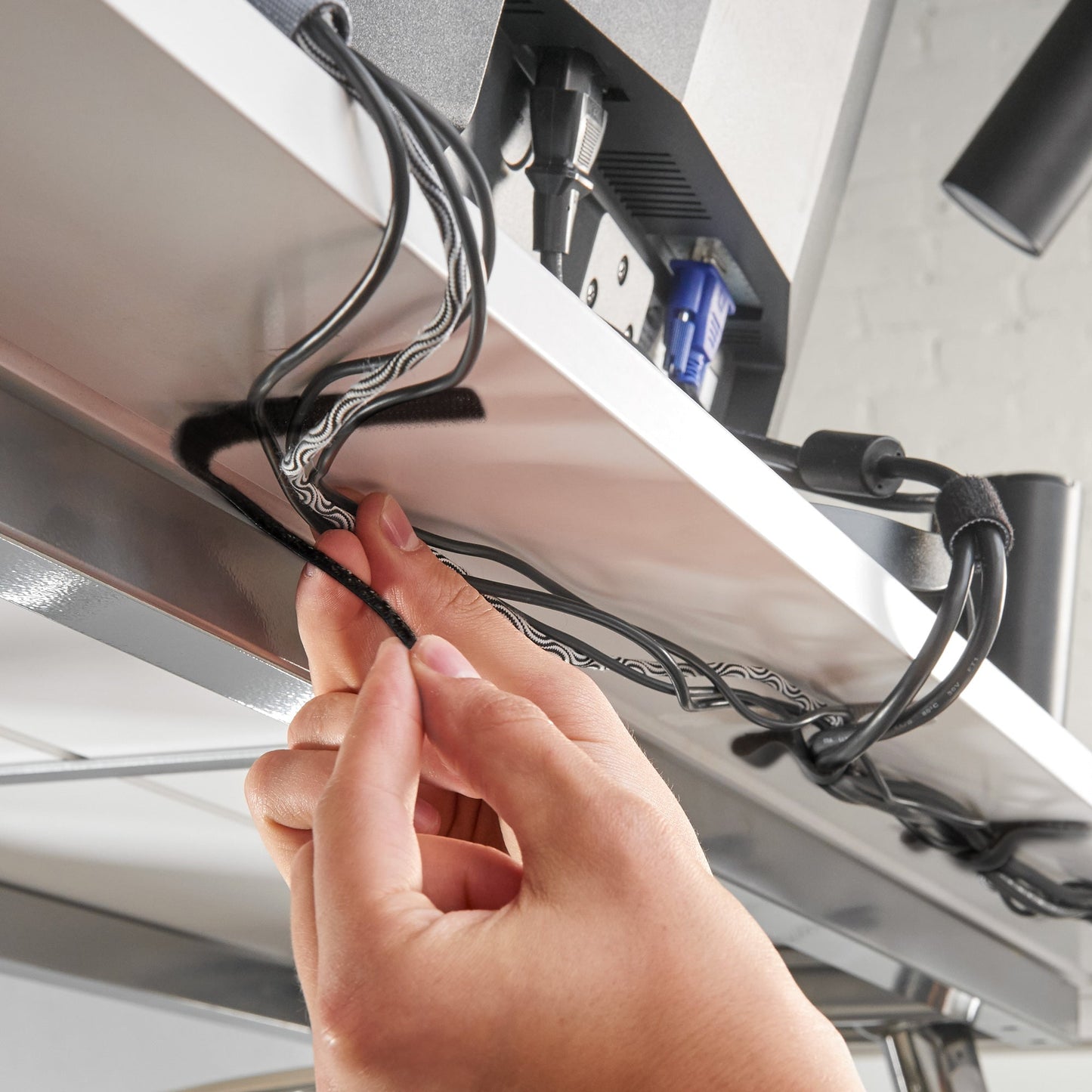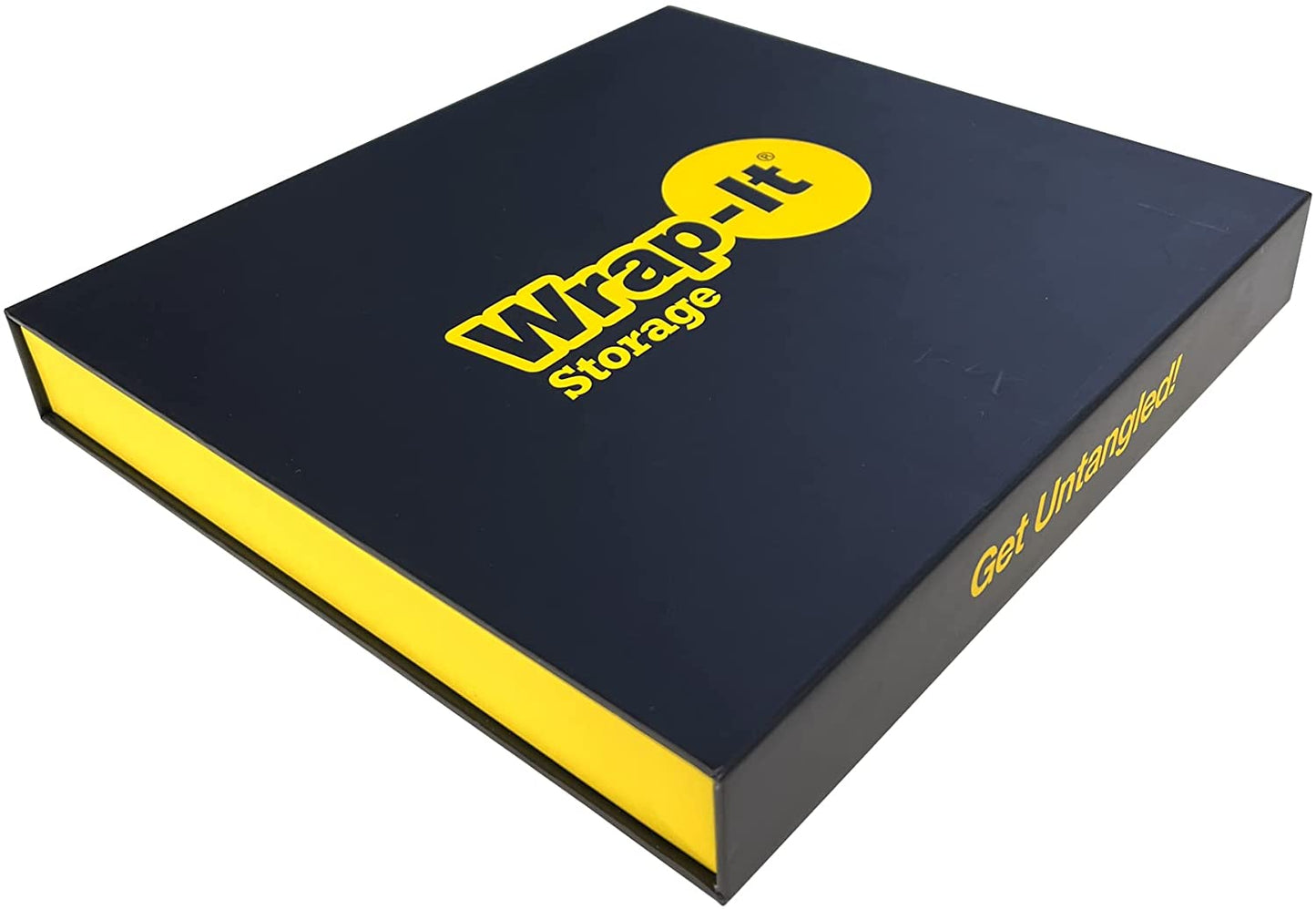 Cable Ties
They are good but I gave them as gifts, and had to explain how they work. Maybe a flyer to show how they work would help....
Perfect Dad gift for the kids.
I kept one and gave the others to my 3 adult daughters and a friend for Christmas. These products are the kinds of things that when you suddenly need some hook and loop item for a specific need, good luck finding it. With this, you just open the box. I love it.