Regular price
$32.81
Sale price
$25.00
Unit price
per
Sale
Sold out
Prescription strength cord organization, now available without a visit to the cable doc.
Yes, we know cable organizer doctors aren't a real thing, but they should be. Untangle your life with our curated collection of cable ties, labels, and more!
THE DOC IS IN: If PHD's existed for cable management, this RX kit would be our dissertation. Contains everything you need to be a master desktop cord organizer. Our wire ties, wraps and cable clams work in perfect harmony to bundle, hold, and secure computer or appliance cables.

ONLY THE BEST: We looked at our plethora of wire organizer, cable holder, and cord management solutions, then curated a collection to help you go from knotty to neat in a flash. With cord ties to tame your tangles, to adhesive back cable clams which will make you the master appliance cord organizer, this kit has it all.

GET UNTANGLED: Cable organization is what we do here at Wrap-It Storage. This multipurpose collection of hook and loop wire holders will untangle even the worst electrical cord management problems. Desk wire management is a pain, but we have the prescription!

INCLUDES:

(10) Medium Cable Labels

(10) 5-inch Self-Gripping Cable Ties

(10) 8-inch Self-Gripping Cable Ties

(1) 12-foot Self-Gripping Perforated Roll

(4) 3-inch Cable Clams

(4) 5-inch Cable Clams

(4) Square Cable Clams

(16) Silicone Bands
View full details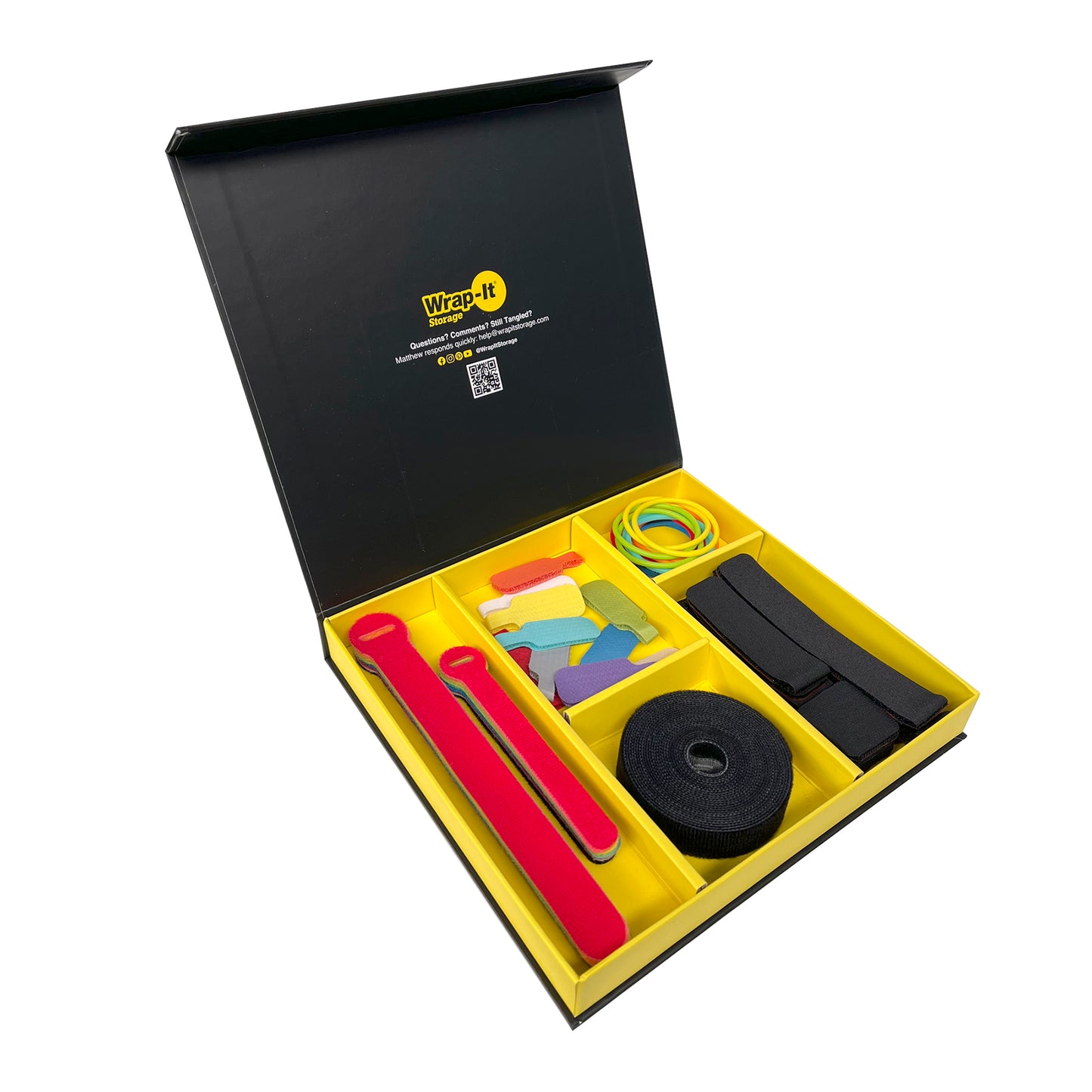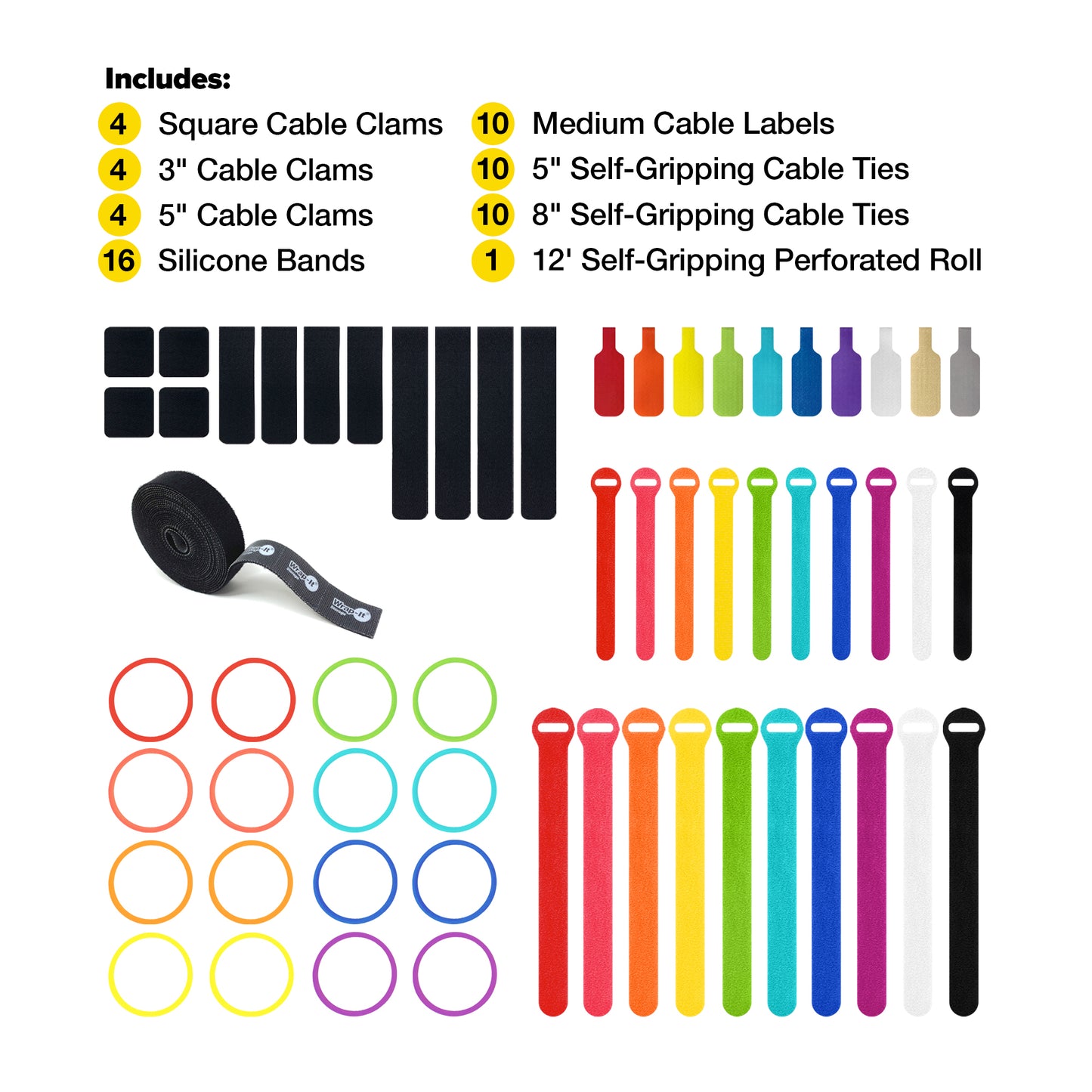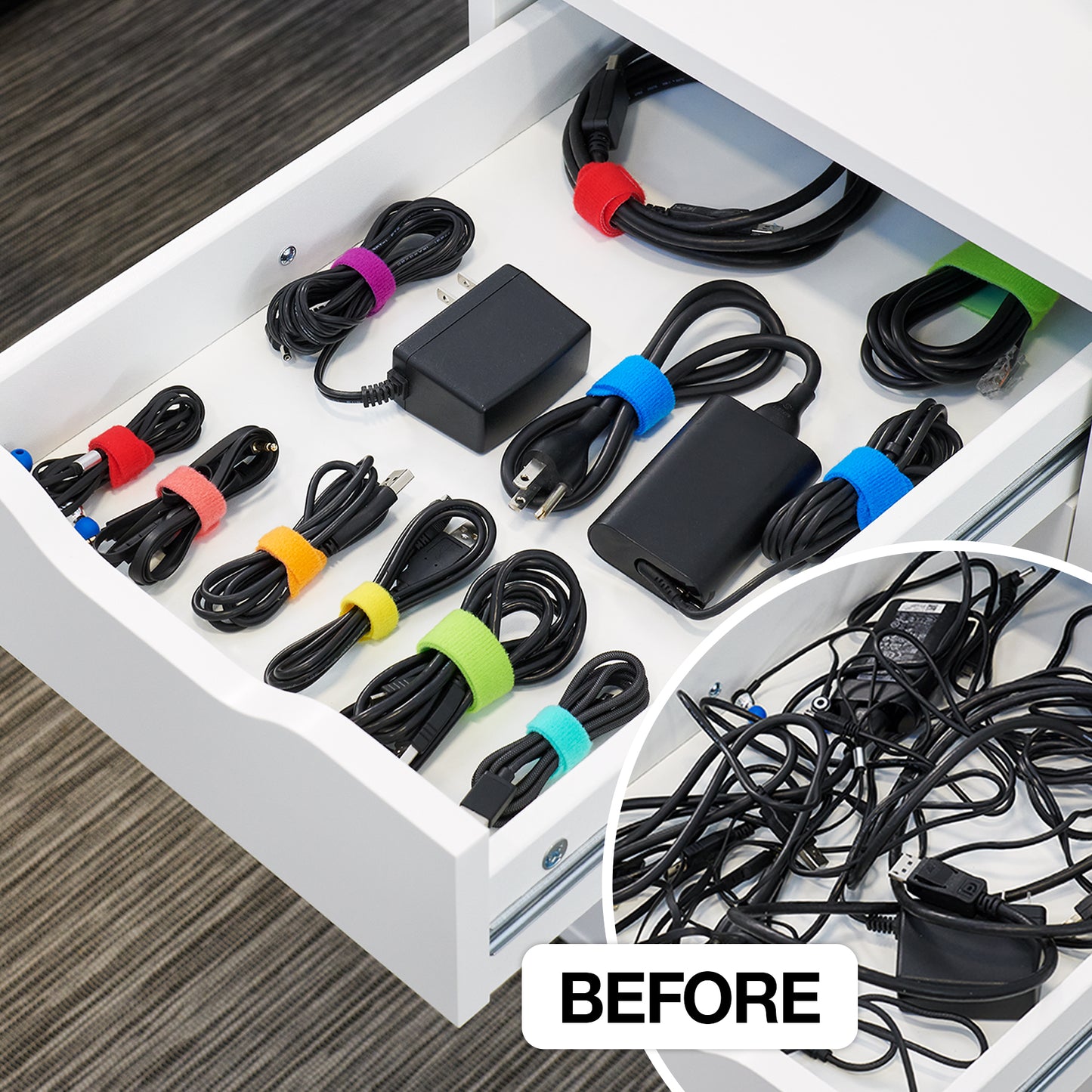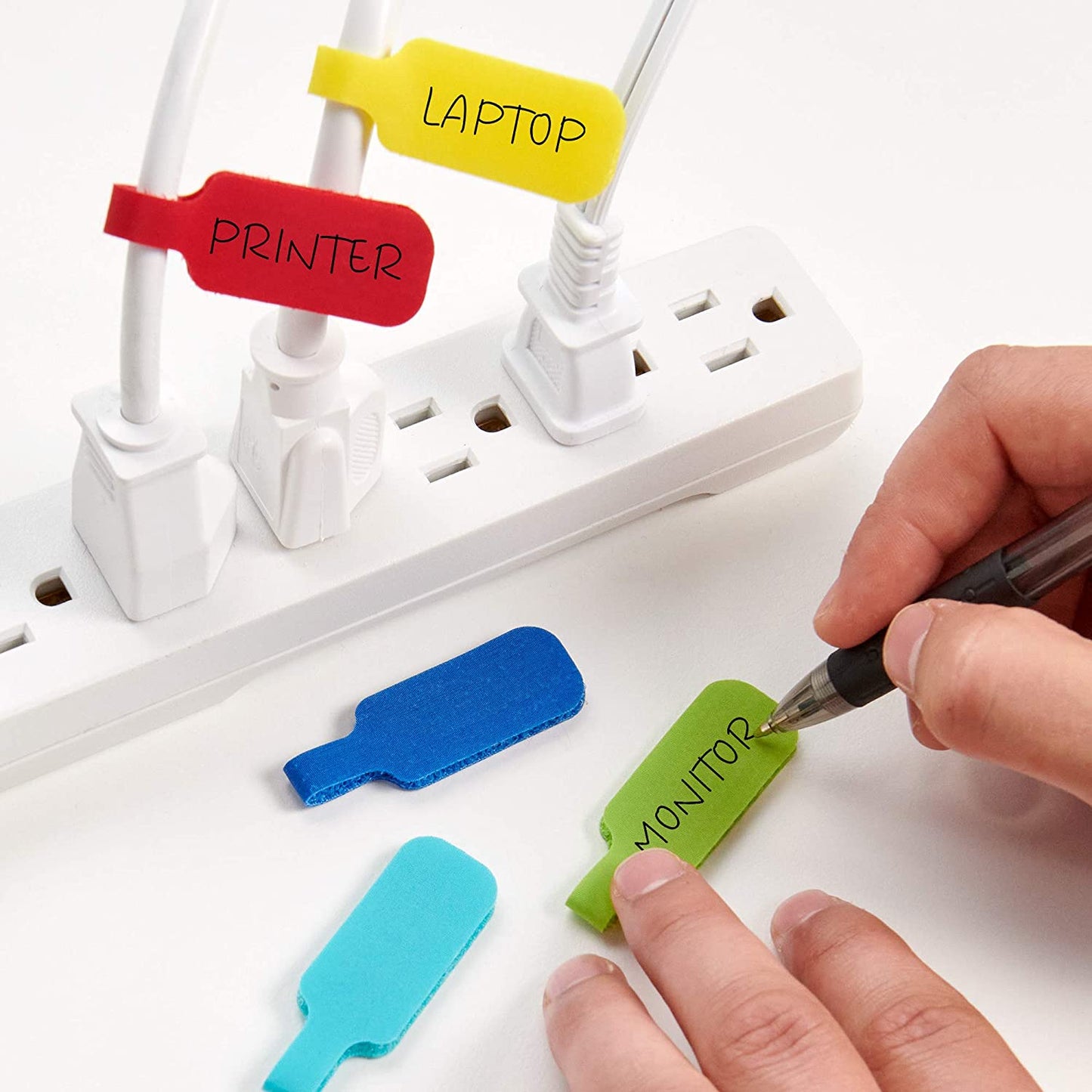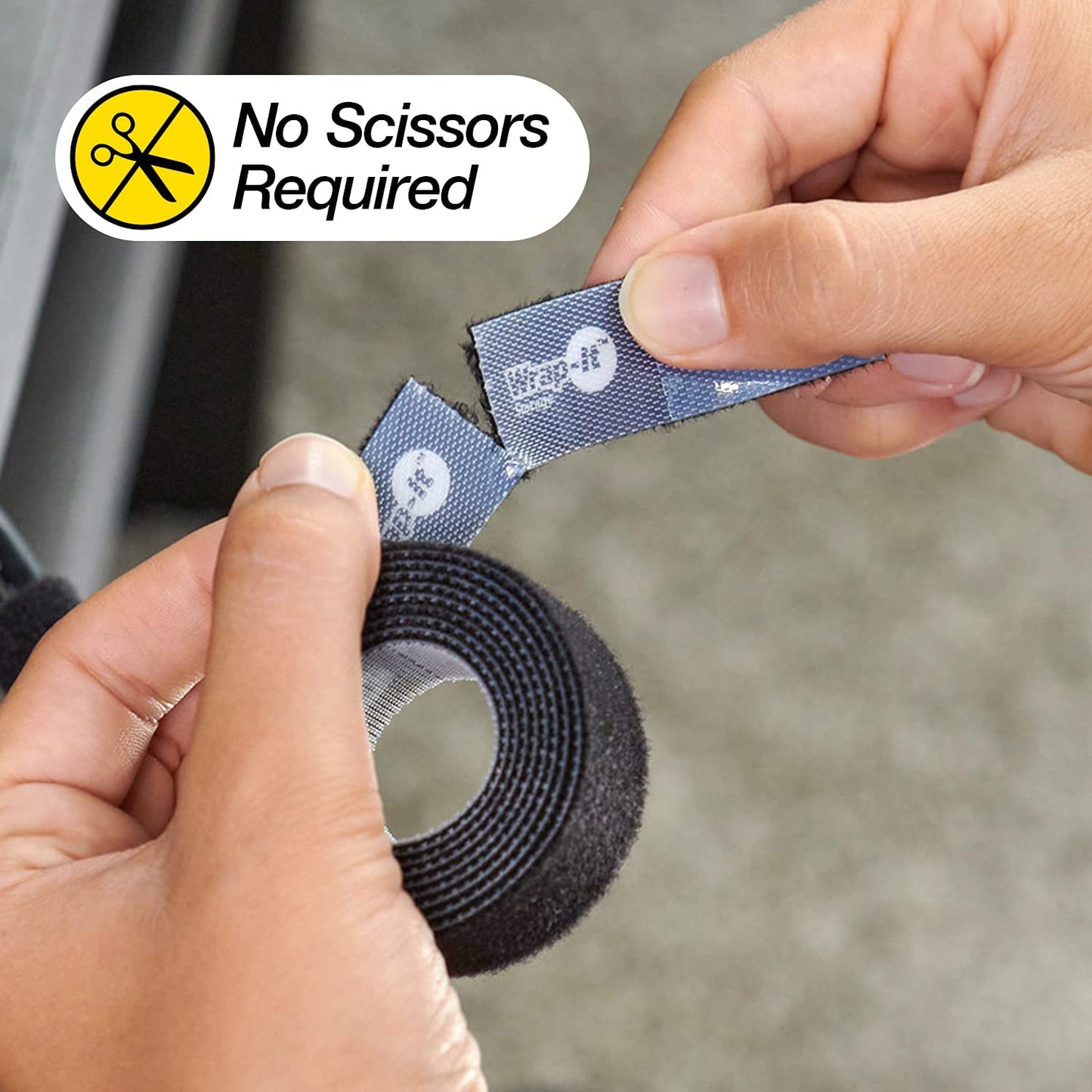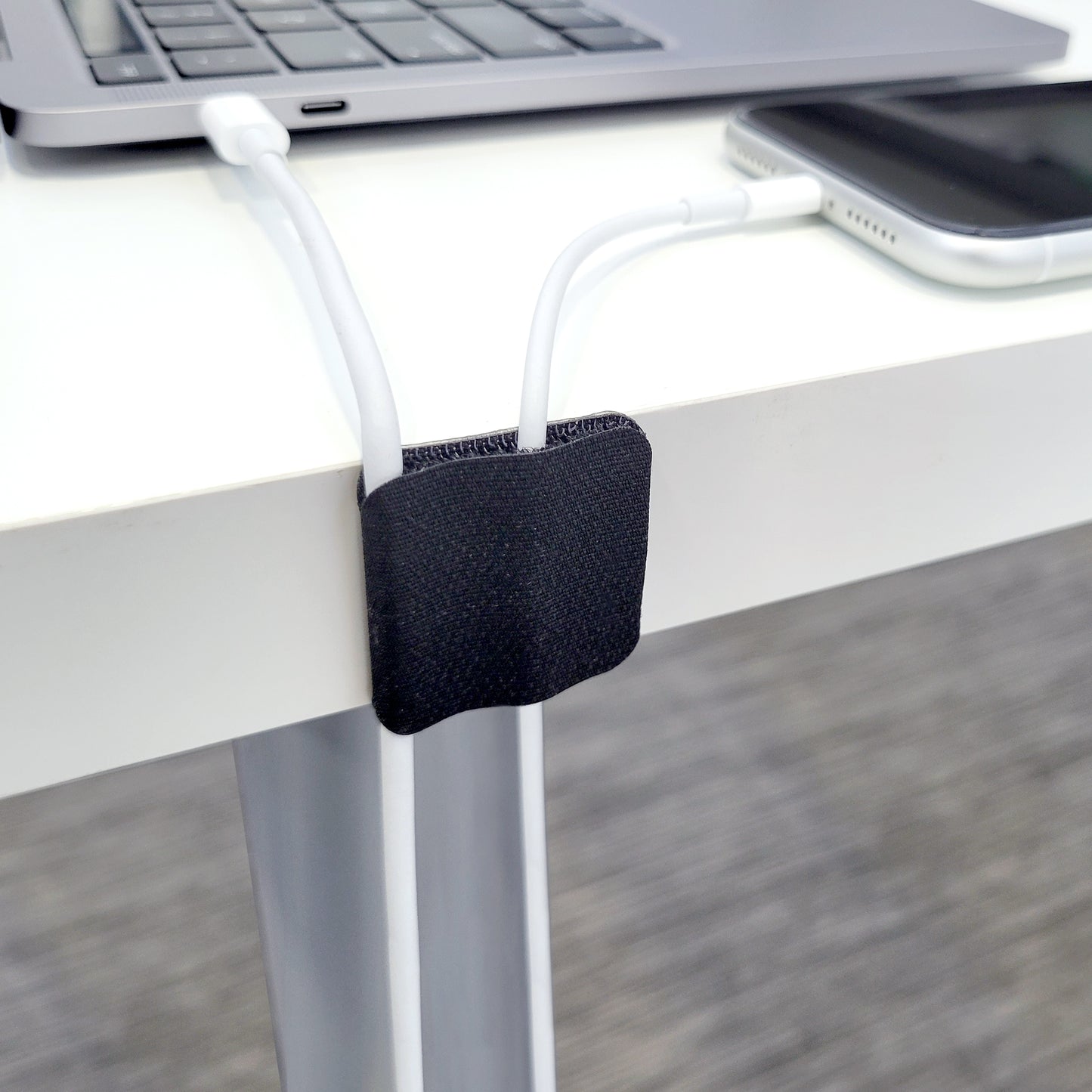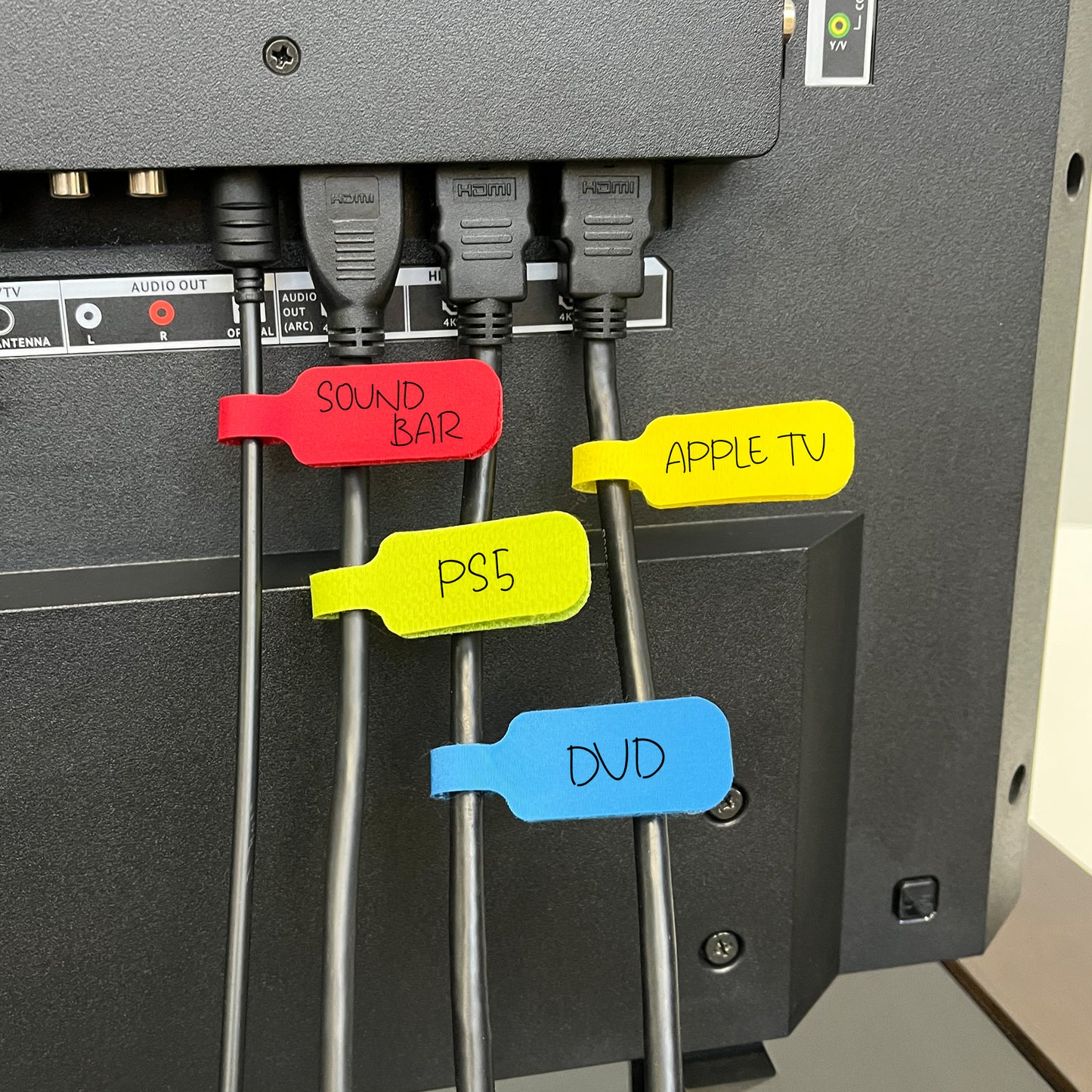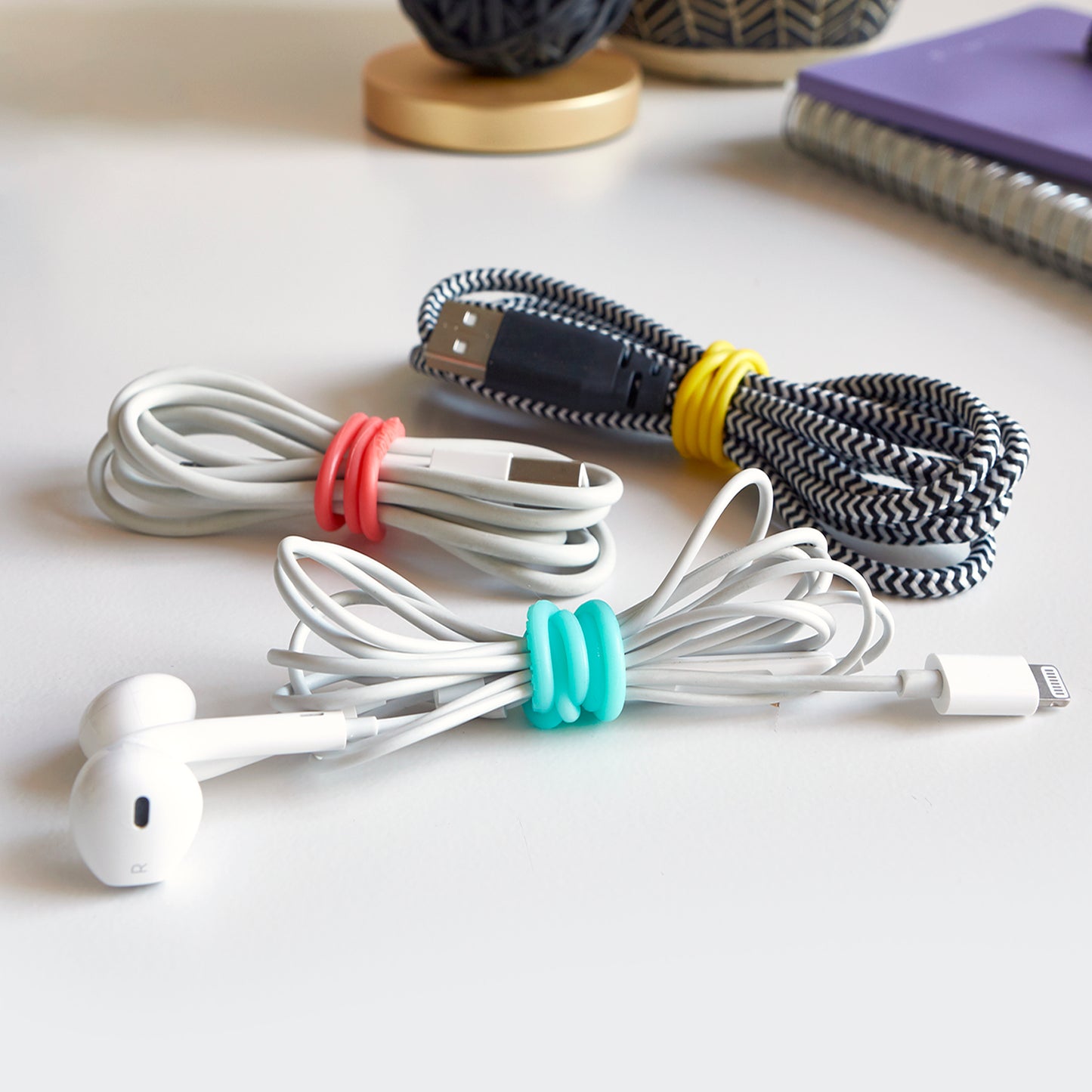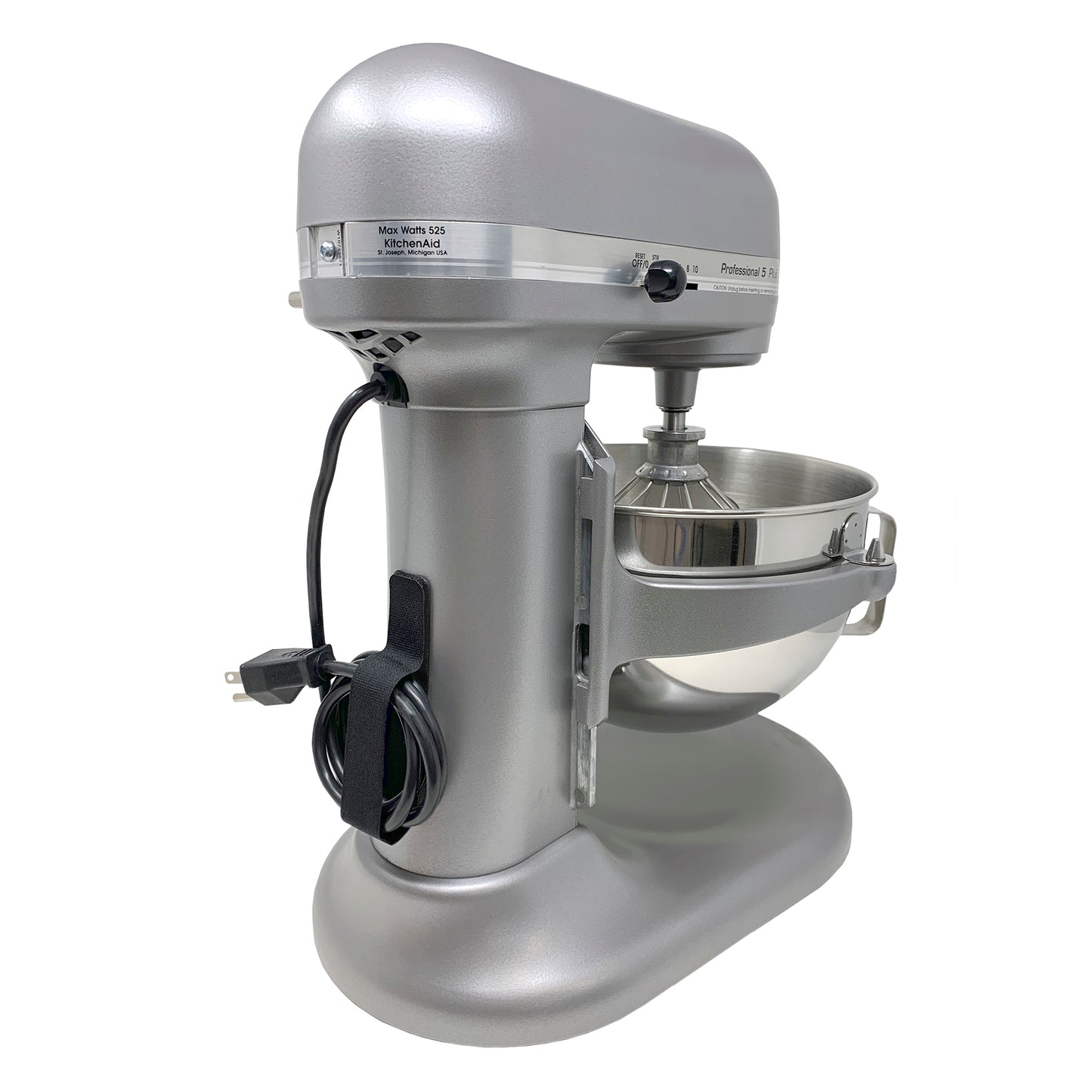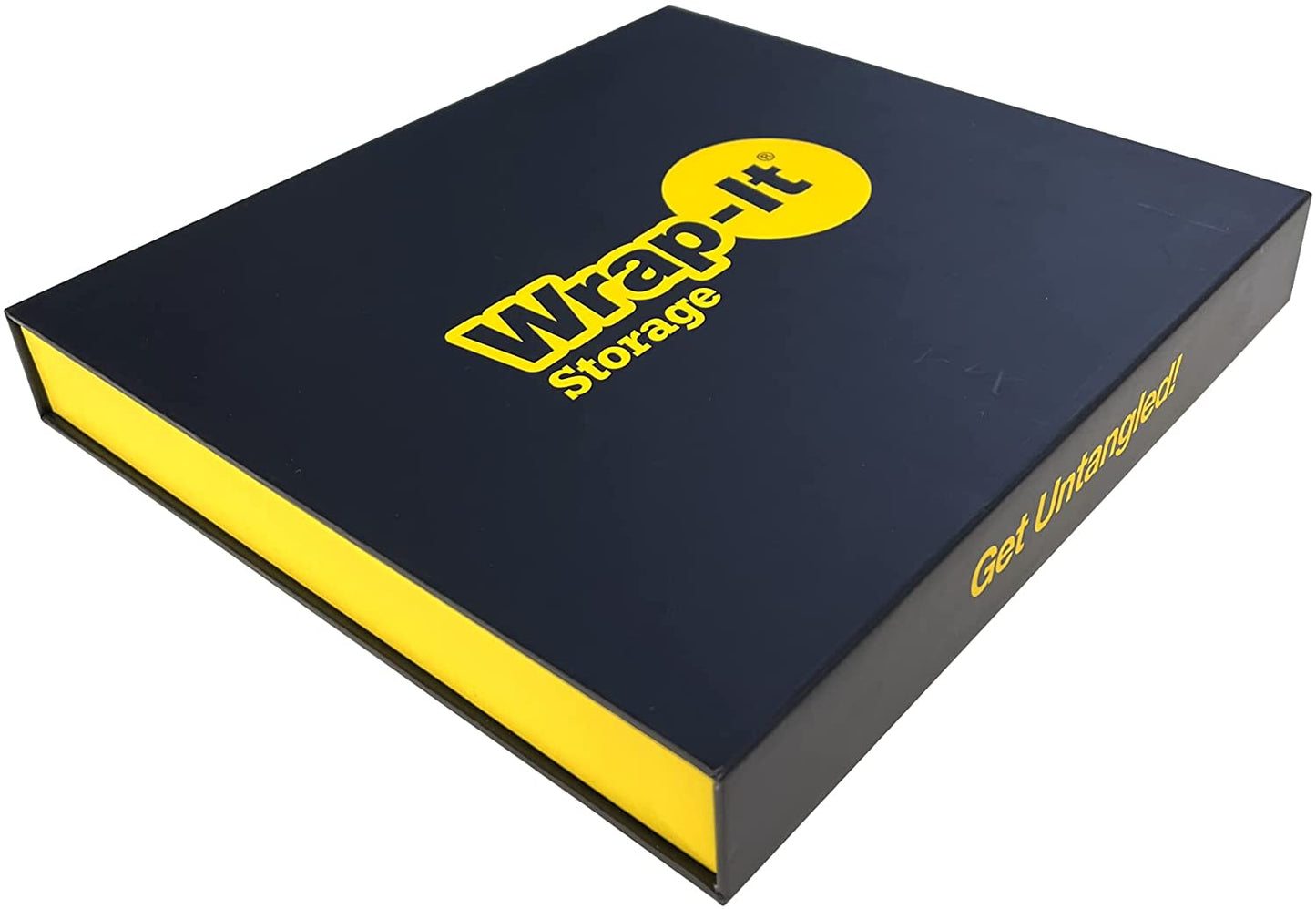 superior products; excellent selection in this kit
I am all about proper handling of cords (no dangling cords, please!) I love Wrap-It website too; the products are endless and make my life better. I have ordered one of these Cable management Kits to give to my daughter for Christmas, and I am going to order another for my son. Wrap-It is a fabulous, family-owned business with superior products and great customer service.
Adhesive on strips is a bit weak but it holds
Great Products
Love all the products. Our office organization has never been better!
Great variety!
We love these. Great quality and so useful and the fastest shipping! We will definitely purchase from you again!
Everything in one place
I love the kit I purchased with various labeling choices and cord management. I liked it so well I bought another as a gift.