Regular price
Sale price
$4.99
Unit price
per
Sale
Sold out
Hey, we get it. Looking at the cables connected to the back of your TV, or all the cords plugged into your power strip, is like looking at identical septuplets. Which one is Zachary? Use our hook-and-loop cord identifiers and you'll never unplug the wrong one again. (Hint: Zach has a freckle on his chin.)
Easy to Write On: Best with a pen or fine-point marker.
No Sticky Residue: Reusable and adjustable so you can stop using tape and other one-time-use solutions that leave a gunky lint magnet. Gross.
Includes: 20 0.5-inch round/mini Cable Labels
Patent Pending
Prop 65 Warning: Cancer and Reproductive Harm. > www.P65warnings.ca.gov
View full details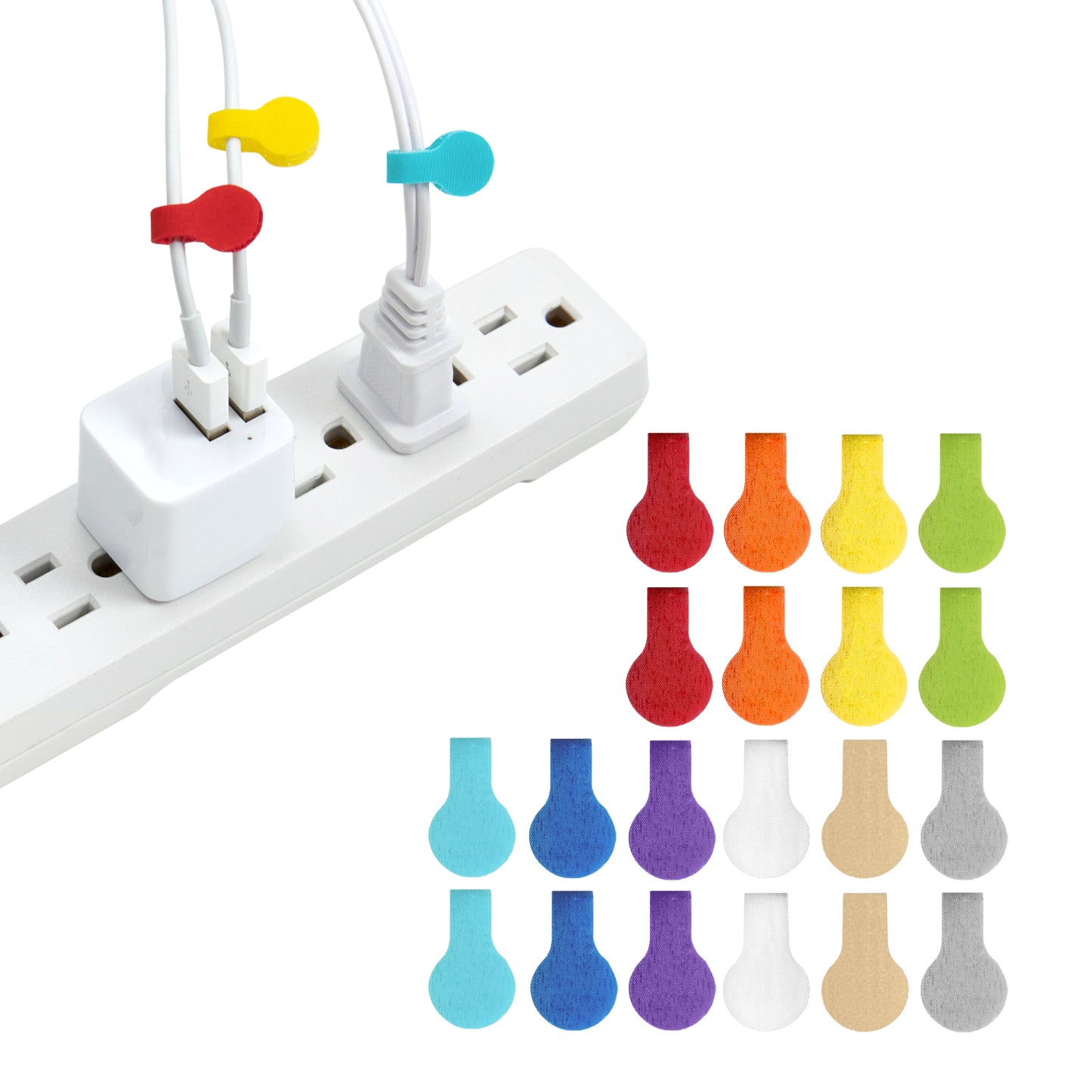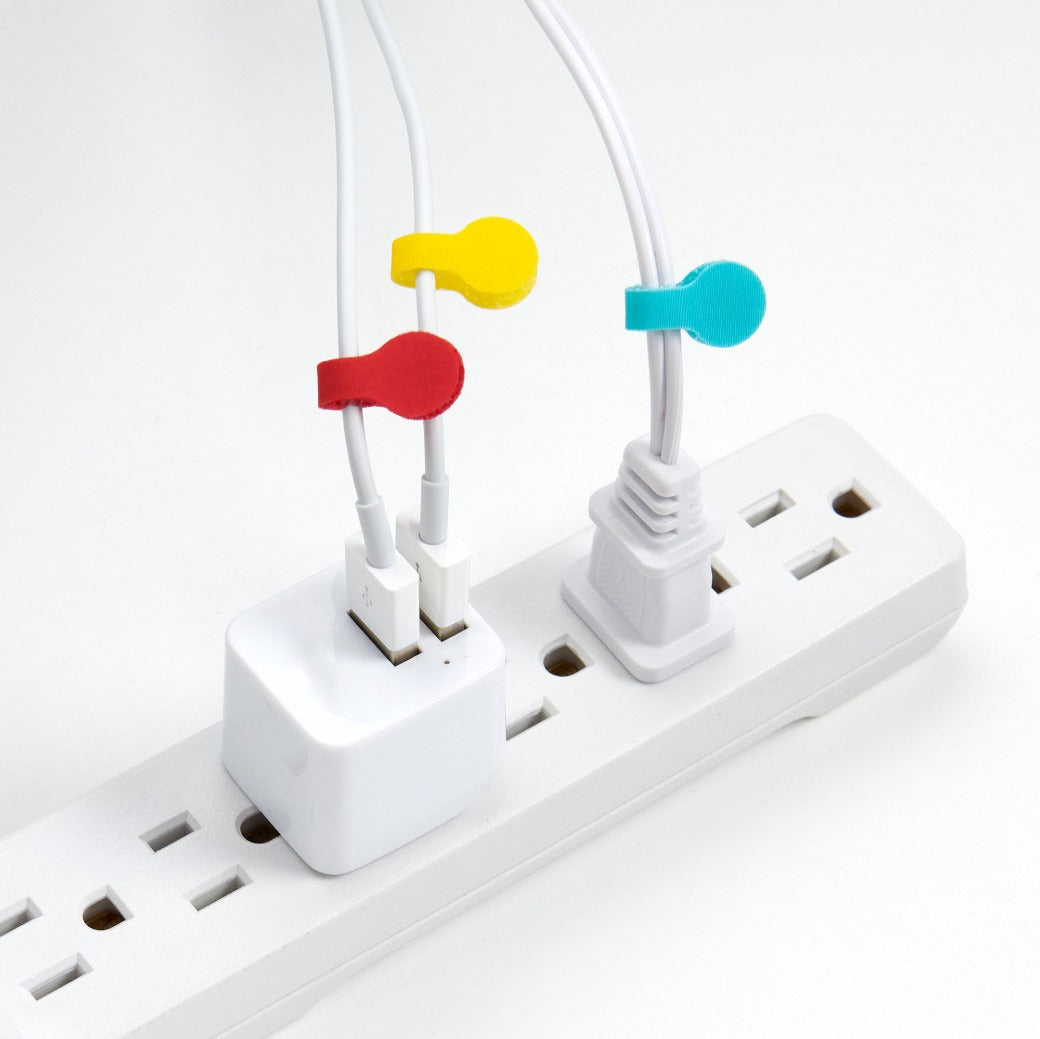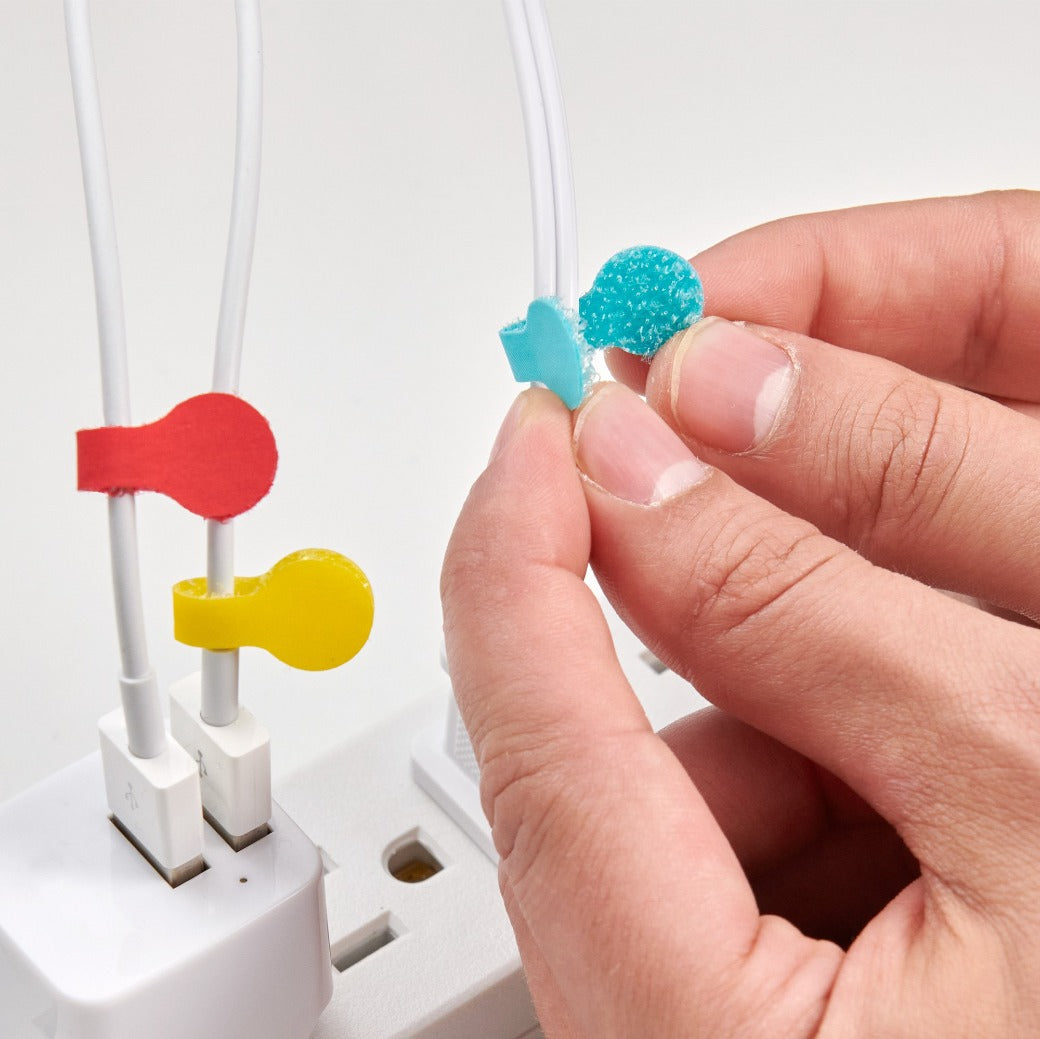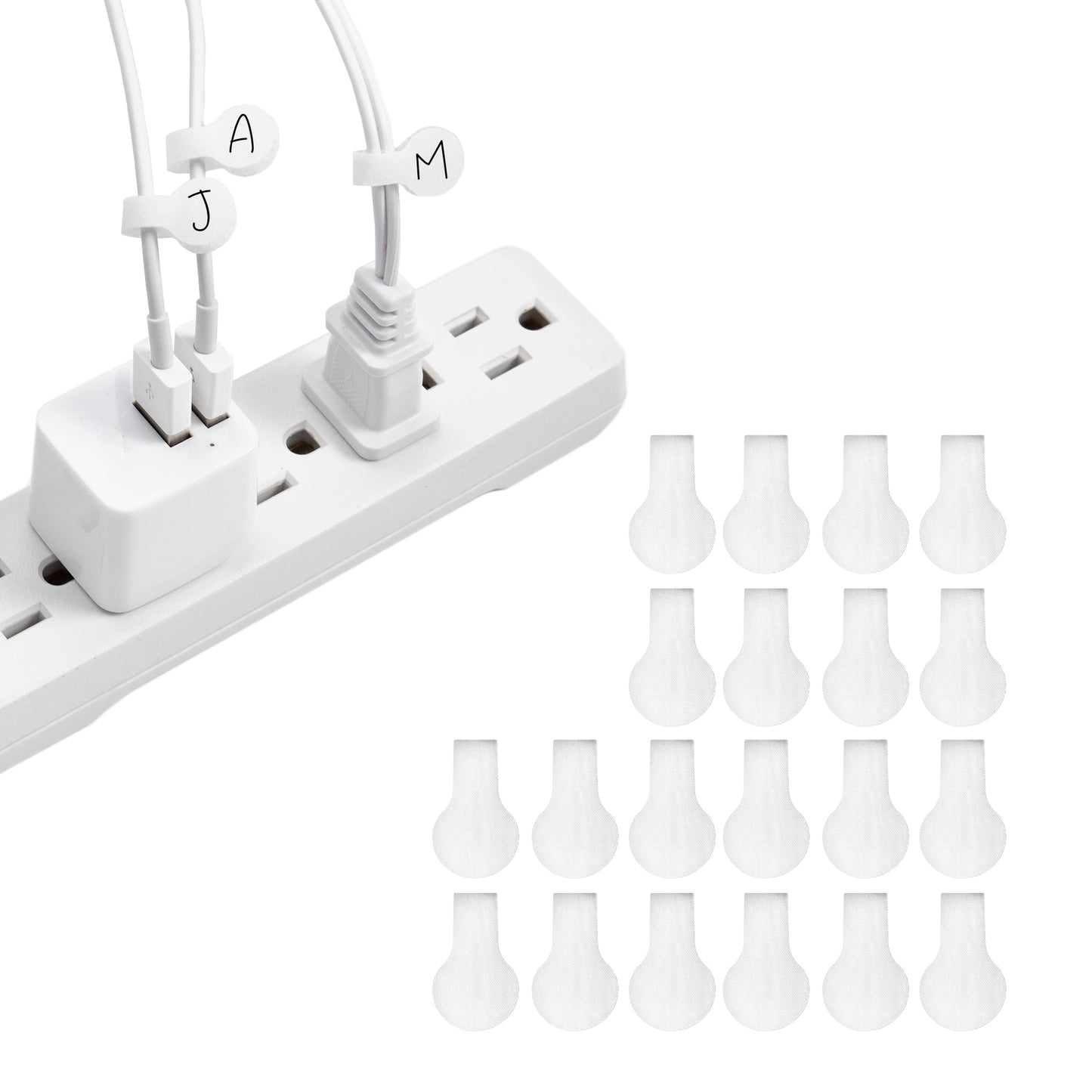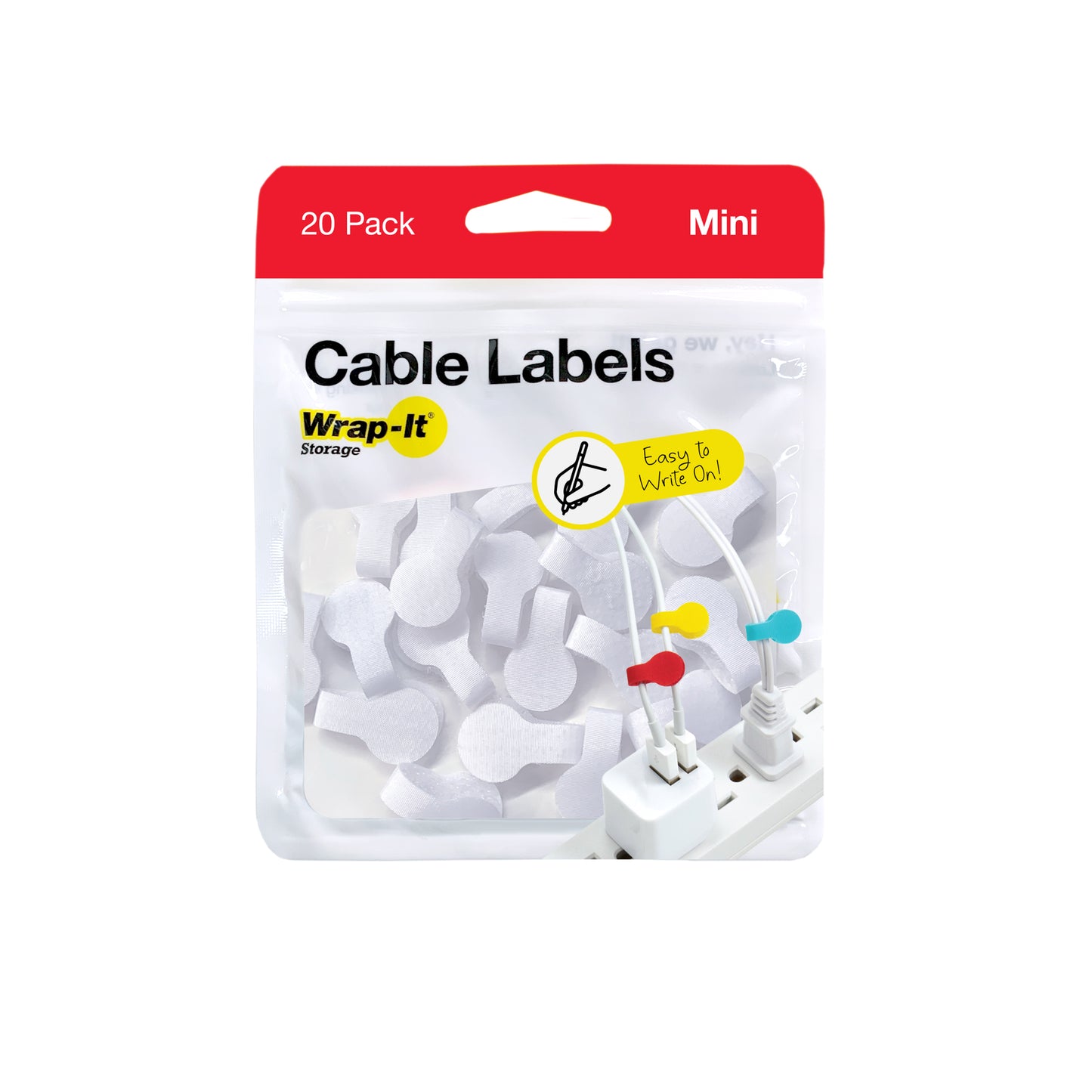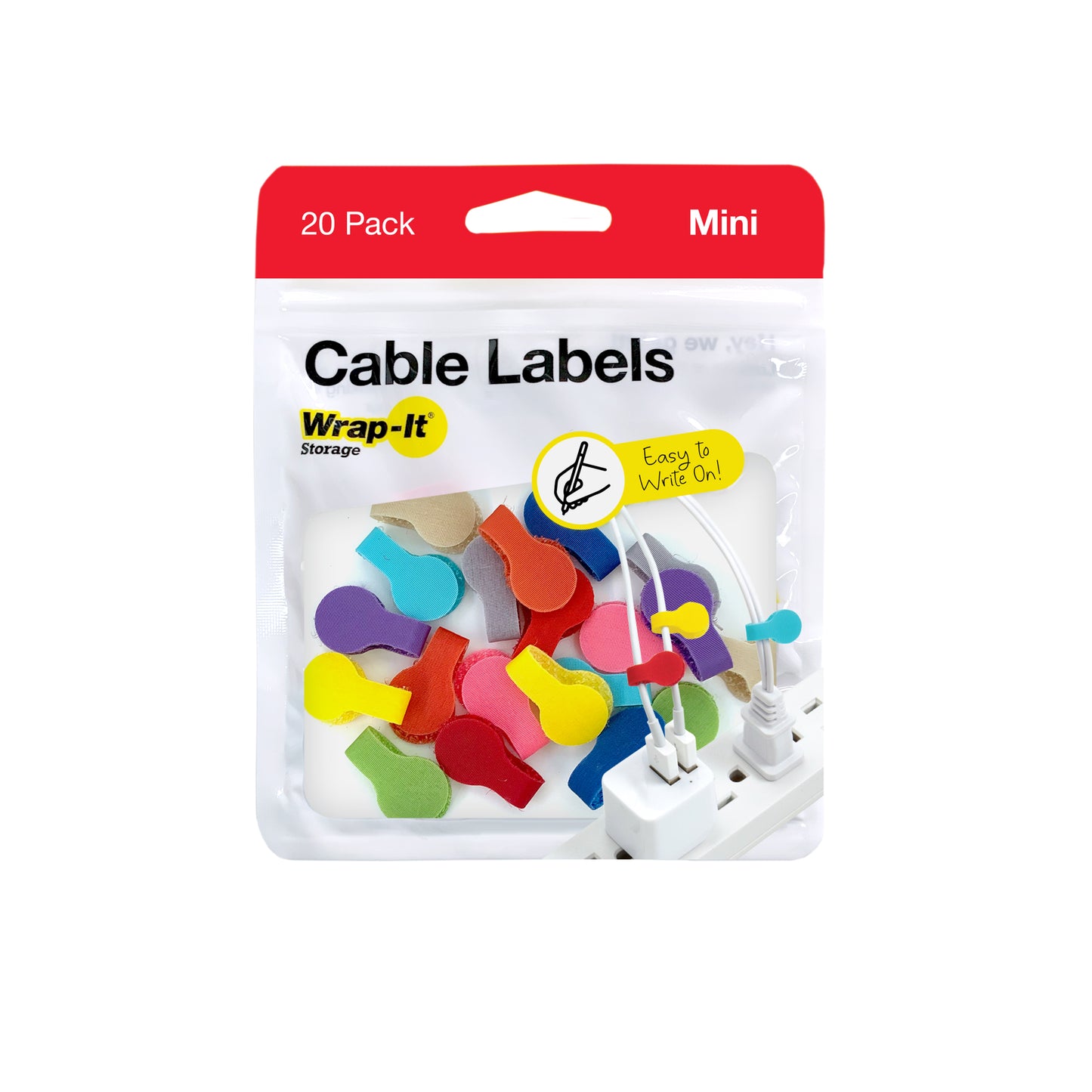 Exactly what I wanted
These labels are exactly what I wanted. Yes, they are very small to write on, but they would probably look messy with my handwriting, anyway. Since there are 2 each of 10 colors, I put 2 labels on each cord of the same color, one where the cord exits whatever it is I am plugging in and one next to the plug in the outlet. For example, from where I am sitting I can see that my printer has an orange tag on the cord, and when I look at my outlet I can easily tell which plug is for the printer since it also has an orange tag on it.
Textbook use case, thanks for sharing!
These work but not easy to write on which defeats the point of having a label
These work, but are not easy to write on which kinda defeats the point of the label.
Definitely don't use any sort of marker to write on these. The wet ink will quickly bleed into the weave of the label and leave an unreadable mess.
Using a ball point pen works a little better, but then the writing looks spotty from the texture of the labels.
Two stars because they do hold on well to a cable, but don't really work as an actual label.
I would not buy these again.
Hi,
Thanks for the feedback on the cable labels. Like you found out, we recommend that you use a ballpoint pen. I will reach out in an email to follow up with you on this topic.
Michael
Cable Labels, Mini (20-Pack)
Hi John,
Would you be able to send us a note about what was missing in your purchase from us? Our email is help@wrapitstorage.com.
Thanks!
Handy product
Love this product and everything else I buy from Wrap-It
the best wrap it's
they are great.at least i can label all my plugs so i know which plugs goes with what.i am so glad i purchased them.thank you mary ann.
Thank you for the review, Mary Ann!